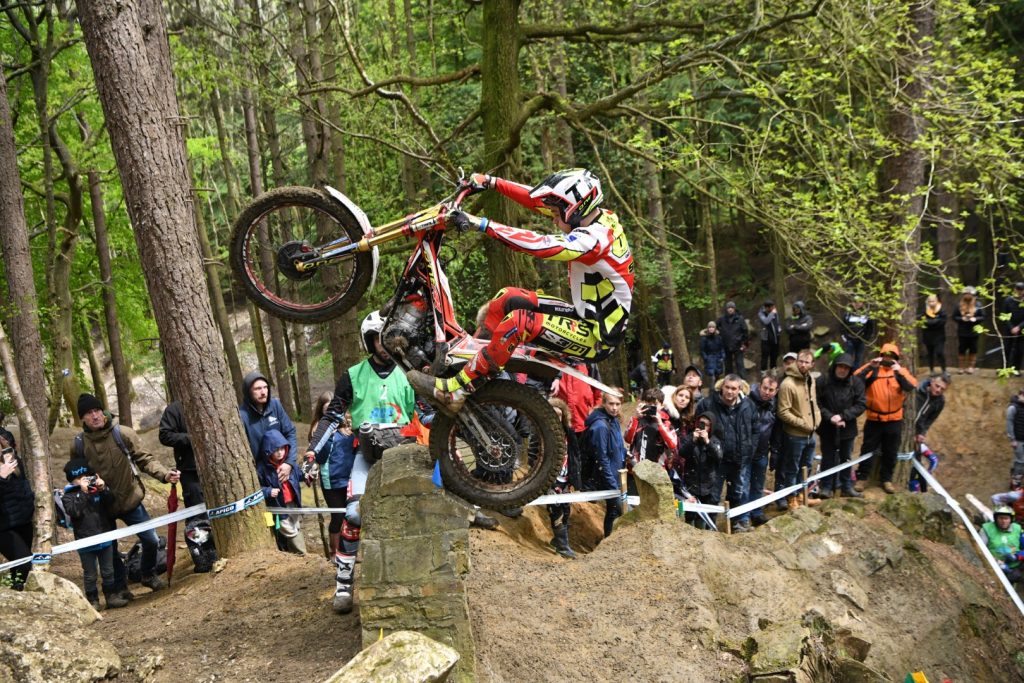 Hookwood trials venue near Guildford opened the 2021 ACU Trial GB season with a strong entry of close on 90 riders who were entered across the four classes to be contested: Trial GB, Trial 2, Trial 125, and Expert. Heavy rain showers in the early part of the week made way for a cold, and at times wet day as the riders took on 12 hazards, ridden over three laps with challenging and variable muddy banks, rocks and man-made elements.
Following on from the success of the 2020 championship which ran under a new ACU Trial GB marking system, it was implemented again in 2021. These rules include a one-minute time allowance for each section to be traversed. Other changes allow competitors to stop, go sideways or reverse without penalty. However, going backwards whilst footing incurs a five-mark penalty. An additional championship point is awarded to the best performance on observation on each lap of the trial to all four classes.
With the challenging conditions found in a very turbulent May weather, Michelin riders seized the advantage to dominate in three of the four classes. Toby Martyn (TRRS UK) led the way in the premier class to take the maximum points haul in Trial GB as a new comer to Trial 2,  Alexz Wigg (John Lee Mc's Vertigo) secured the victory and the maximum points. He was followed home by the elder of the two Hemingway brothers Harry in Trial 125, joined by his younger brother George on the podium in third position.
Trial GB Winner Toby Martyn (TRRS UK): "I am very happy to have opened up 2021 with a winning result at round one. The event, as expected with the recent very wet weather conditions, turned out to be a very challenging course. Mud was carried onto the rocks and the hazards became very polished and slippery. In these conditions tyre choice is essential and the feedback and feel from the Michelin tyres gave me the confidence to fight for the victory after the very closely contested day in Hookswood. The Michelin trials tyres have once again proved vital to my success showing how they can adapt to the changing conditions we have encountered at round one."
Results Round One – Hookwood Trials Centre – 23/05/2021
Trial GB Class
1: Toby Martyn (TRRS UK) 78; 2: Jack Peace (MRS FACTORY Sherco) 91; 3: Dan Peace (MRS FACTORY Sherco) 93; 4: Billy Green (BMS Scorpa) 108;5: Iwan Roberts (TRRS UK) 135.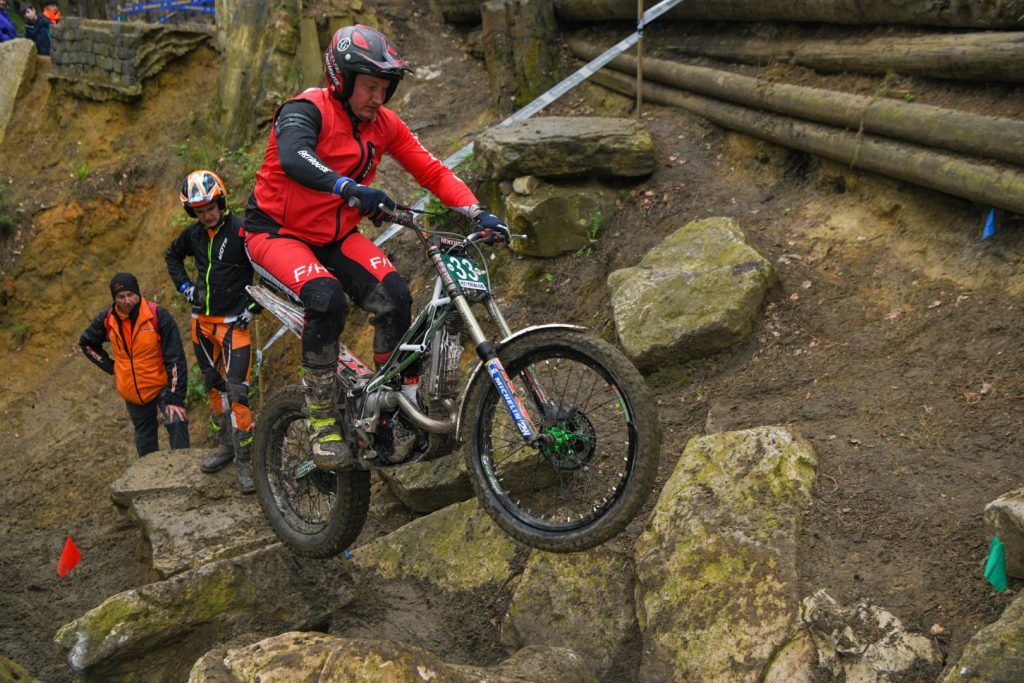 ACU Trial 2
1: Alexz Wigg (John Lee Mc's Vertigo) 65; 2: Ross Danby (TRRS UK) 70; 3: Sam Connor (Beta-UK) 70.
ACU Trial Expert
1: Chris Alford (BMS BVM Scorpa) 28; 2: Tom Affleck (MRS Sherco) 30; 3: Joel Edwards (Non-Stop Trials Scorpa) 31.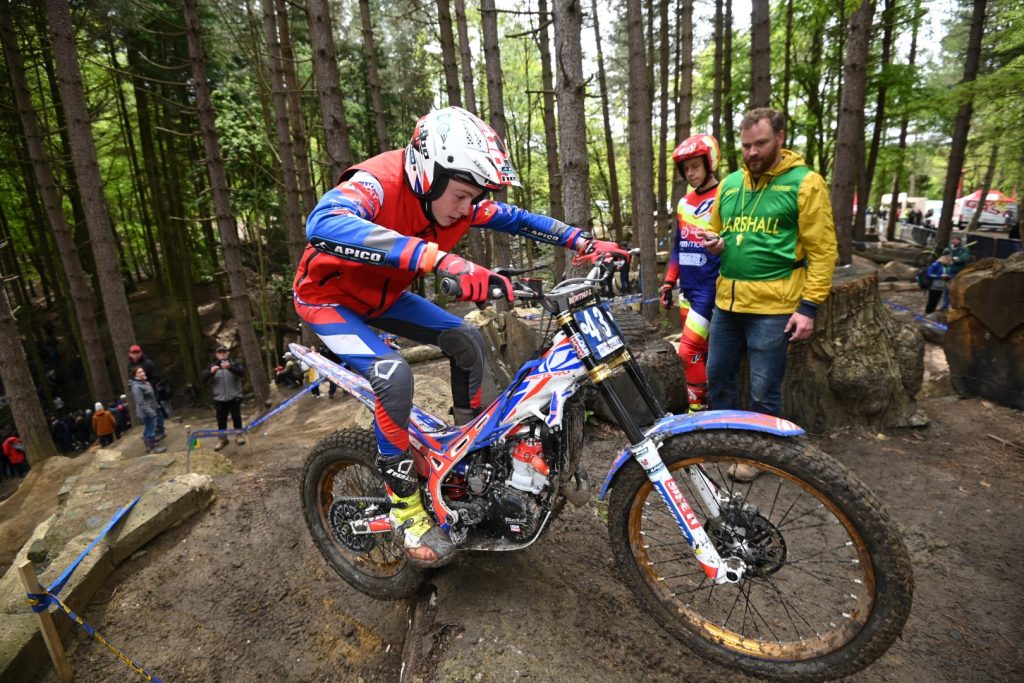 ACU Trial 125
1: Harry Hemingway (Beta-UK) 21; 2: Harry Turner (BMS Scorpa) 28; 3: George Hemingway (Beta-UK) 35.