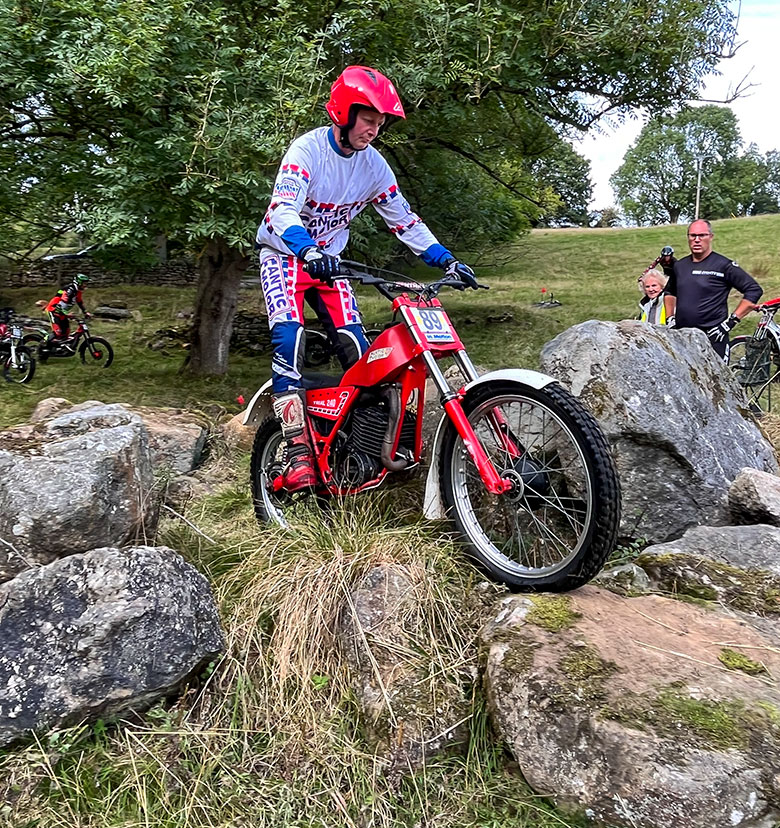 The Acklams Beta Saturday night series came to an end on Sunday 18th September with the 7th and final round at Mill House Farm, Winksley.
Mill House Farm is a venue full of potential, with almost too much scope to choose from, however with our youngest clerk of the course setting up, we had a great round to end this series. A good ride round without too much distance between sections meant riders flowed through the 12 sections with minimal queuing. With a number of the sections making the most of the stream that crossed through the venue, the rest were a mix of gulleys and rocky sections to mix it up.
This round meant the final small wheels trial of the year. Fresh from their training weekend, the riders showed some fantastic progress with their confidence and riding ability. The hard course route was won once again by William Hemmingway with Ashley Pulman taking the top spot on the easy course. A massive well done to all small wheels riders who entered this series, it has been encouraging to watch the next generation of talented riders.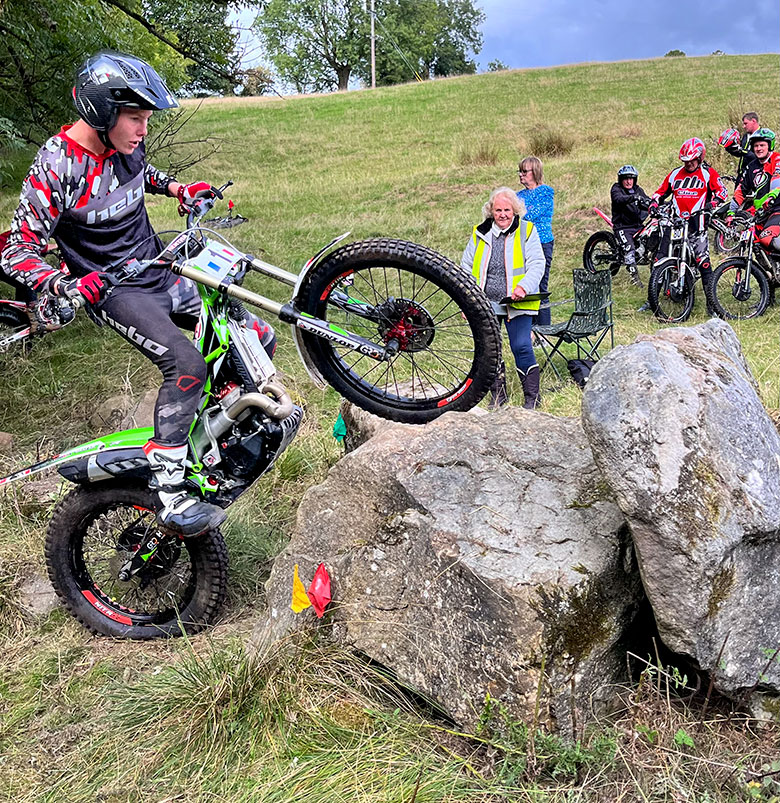 Moving on to the main trial and the challenging hard course route that was set out to truly test the riders. The sections were all rideable with a few tight and tricky parts to see how many could keep their feet on the pegs. With some tough competition this round, Elliott Laws took yet another win. Close behind were Jim Lampkin and Aran Drachenberg; who were both caught out by the biggest mark taker of the afternoon, section 9. Scores were Laws 1, Lampkin 6, Drachenberg 6, Mawer 14, Mugridge 30.
Next up, the Clubman A or green route. This was made a little harder but everyone seemed to enjoy the challenge. A tight turn up a gulley on section 12 and a tricky section 7 proved to be the decider sections. However, Phil Hammond was completely unphased by these and didn't put his feet down once across all 36 sections. With only 5 marks separating the next 5 riders, this was a closely fought round. Coming in second was Neil Gaunt followed by Paul Astwood. Hammond 0, Gaunt 4, Astwood 7, Watling 9, Laws 9, Molloy 9.
Once again with the biggest entry of the night was the Clubman B or easy route riders. Again, this route was very well received by the riders enjoying the mix of sections, with the level to be just right for the different abilities within this class. This route was separated into 3 classes. First up is the clubman class with Ashley Pulman having a great ride to drop only 1 mark. Very close on his heels however was Gregory Williams and Chris Dale for 2nd and 3rd places respectively. The O40s class was tied for top spot with Michael Hughes and Andy Townson taking 2 obs with John Davies in 3rd. Ian Hall once again took the win in the twinshock class, losing only 9 marks. Results were: Clubman – Pulman 1, Williams 2, Dale 4, Wainwright 5, Thwaite 8. O40 – Hughes 2, Townson 2, Davies 5, Simpson 7, Shepherd 12. TS – Hall 9.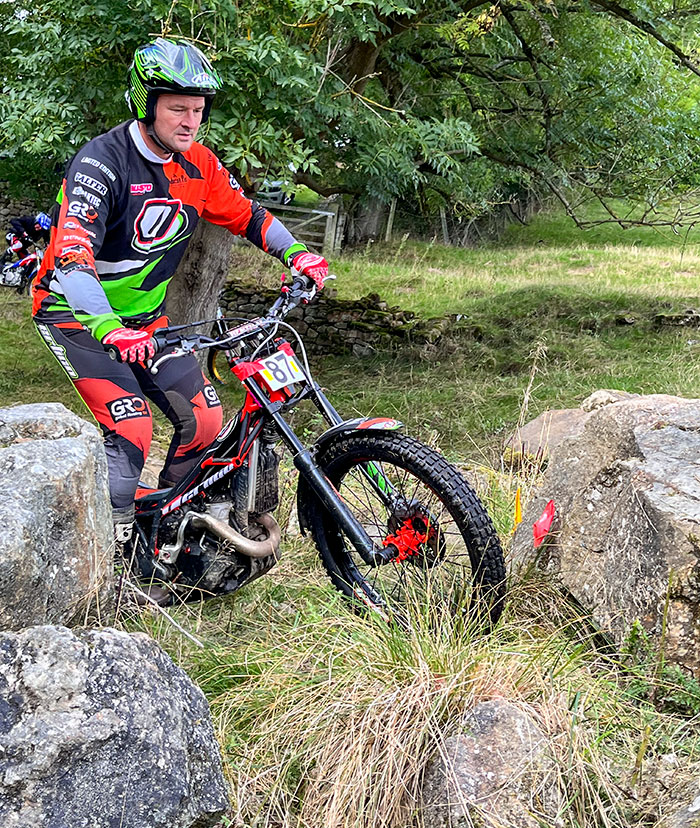 The youth courses were very well represented, with one of the biggest entries of the series. 1st place on hard course went to Harrison Skelton, followed by Francis Nicholson and Arran Sherwin. On the green course Charlie Astwood yet again came 1st, with William Lampkin in 2nd and Fraser Proudlock coming in 3rd. On the easy round Noah Morton took 1st, with Joel Thwaite in 2nd and an absolutely cracking ride by Alfie Drachenberg to come 3rd. Hard- Skelton 22, Nicholson 44, Sherwin 50, Vasey 56, Lightfoot 62. Green – Astwood 10, Lampkin 13, Proudlock 14, Collings 36, Edmundson 50. Easy – Morton 21, Thwaite 29, Drachenberg 37, Syddall 45, Huntbach 57.
As always, thank you's go out to the observers and land owners who without them we wouldn't be able to run the trials. Full results are available on our website and photos can be found on our social media sites. Next trials are Derek Lickers on 9th Oct and Halloween Trial on 30th Oct.
Photos and report – Megan Hare