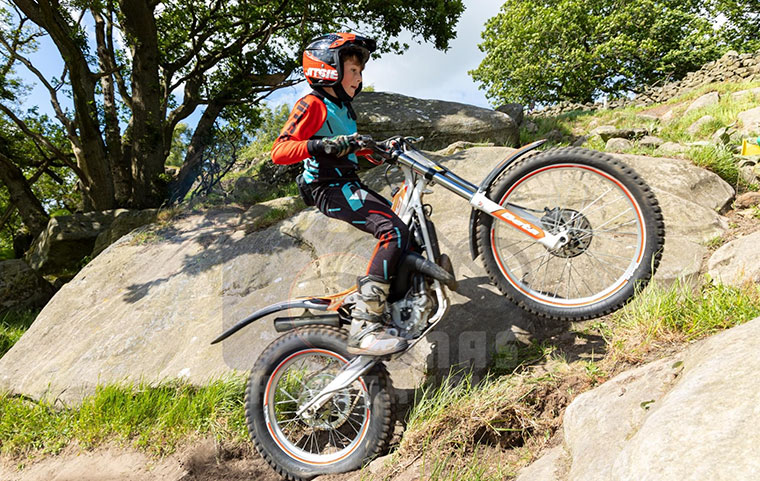 Ripon Motor Club – Acklams Beta Summer Series Round 3 Rock N Hop, Braisty Woods
Round 3 of the Acklams Beta Summer Series was held at Rock n Hop on Saturday 11th June. At the helm was Elliott Laws with his first trial as clerk of the course. The trial covered all 3 areas of Rock n Hop, featuring many of the rocks the area is known for and had something that catered for everyone.
Getting out early and making the most of the sunshine were the small wheels. 11 juniors entered across hard and easy routes. Dropping only 11 marks to take the win again on hard was William Hemmingway who is on a roll. Ashley Pulman took the win on the easy course dropping only 12 marks across the 20 sections. Great to see so many small wheels at the trials.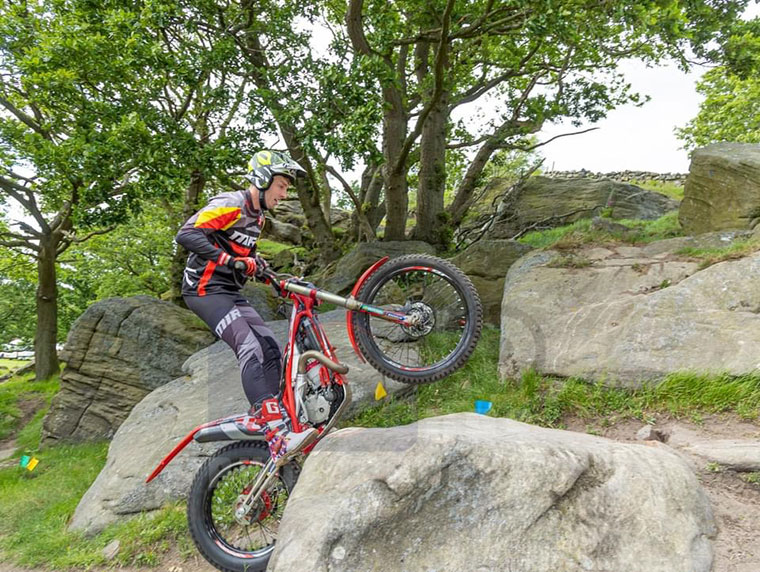 100 riders including 13 youths entered the main trial across the 3 courses. Thanks to a nice ride around the ground at Rock n Hop, there was no queuing at the 12 sections. These sections incorporated rocks, tricky tight turns and of course some nice uphill climbs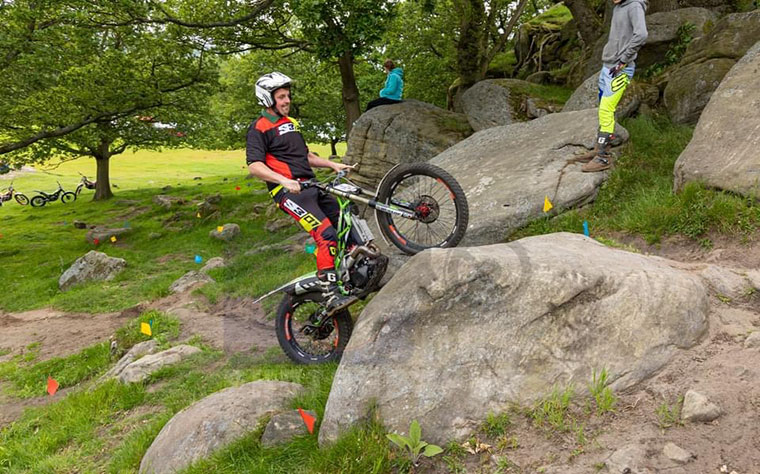 Fresh from riding in the Trial GB round the weekend before, Bevan Blacker dropped no marks to win hard course, tying him for first place was James Lampkin. Close behind was Elliott Laws dropping only 2 marks. Dave Mawer forgetting where he was going on section 10 dropped down to 3rd, keeping the Championship battle close. Blacker (0), Lampkin (0), Laws (2), Mawer (5), Hodgson (35), Pearson (41).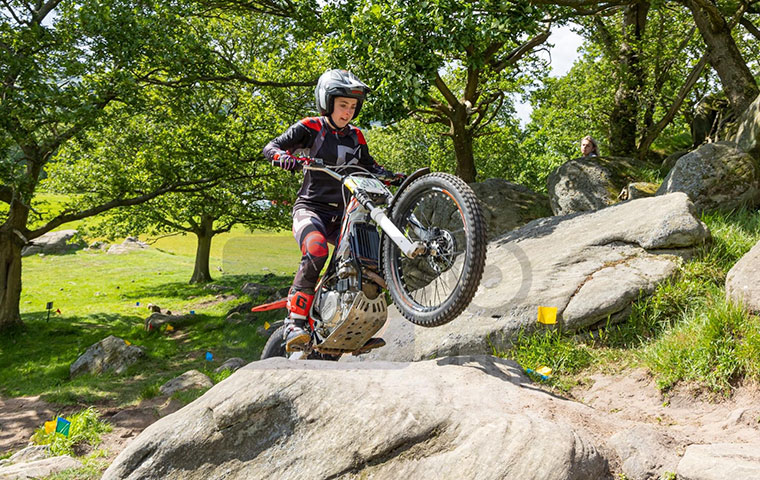 Clubman A riders had a slightly more challenging course this week to keep them on their toes. With section costing Kevin Alderson 6 marks alone, he had a great ride to finish the trial on only 9 obs and take the top spot. In 2nd losing out on only number of cleans sections was Simone Wallis, Chris Watson, without his usual bike, rounded off the top 3. Alderson (9), Wallis (9), Watson (13), Waterhouse (19), Laws (20).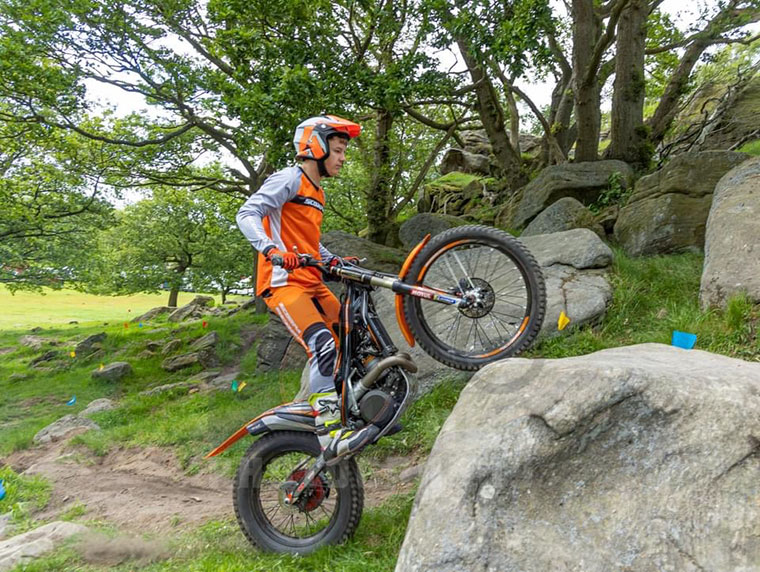 Moving on to Clubman B route, with the biggest entry as usual split into 3 classes, had some low mark rides across the board. In the clubman category, Ashley Pulman had a epic evening dropping only 1 mark. Tim Ramsay and Andrew Plumpton both losing 6 marks to take 2nd and 3rd place respectively. Over 40s saw Mick Benson take the win again, followed by Craig Russell and Rob Harrison. Ian Hall showing what old bikes can do to win the twinshock class. Pulman (1), Ramsay (6), Plumpton (6), Tattersall (6), Wellock (12). Benson (3), Russell (5), Harrison (9), Hollingworth (10), Thwaite (10). Hall (11), Alderson (33).
Jacob Reeday won the Youth Hard course with some margin, with William Lampkin coming top on Green and Noah Morton winning the easy route.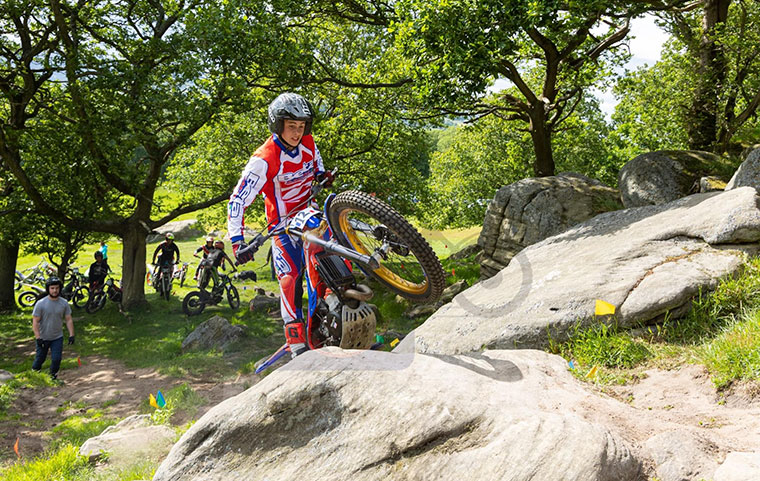 Massive thanks go to Rock N Hop for allowing the event to be held there and of course the observers.
Summer Series Round 3 Rock N Hop Results 11.06.22
Round 4 is on 25th June 2022 & Artie Radcliffe Centre Open Trial on Sunday 3rd July.
Photographs : Neil Sturgeon
Report : Megan Hare