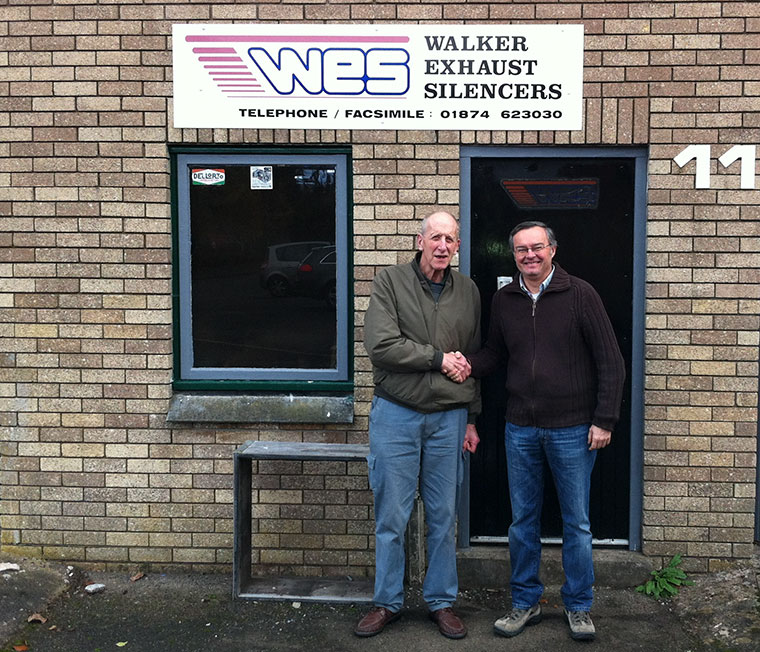 It is with deep sorrow and big pain that we want to inform all the trials enthusiasts about the passing of Jeremy Richard (Dick) Walker, founder and Honorary President of WES silencers, last 20 june in Brecon (Wales).
Dick was a pioneer in the development of special parts for motorcycles.
Trials rider from his youth, he starts his activity from Birmingham in 1973 producing special silencers and other components like mudguard stays and brake arms, all in aluminium alloy, for the trials motorcycles of the time.
In a short period of time, the success of the silencers took him to specialise in these parts that became a reference for the improvement of any trials motorcycle.
From Birmingham he moved WES silencers premises to Brecon in Wales in the mid eighties, until his retirement when he sold the company to ARS Trial Parts, his Spanish importer from the beginning of the nineties.
Dick continues then with the new company as design and quality adviser and is made Honorary President.
His passion for trial went on for all his life. After a large number of participations in the SSDT, some with works supported Kawasaki machines, he continued spectating the competition yearly, both the six and two day events.
His friendship with the Spanish importer took him to many trials in Spain, namely several editions of the Robregordo Two-Day, a name that he never reached to pronounce properly.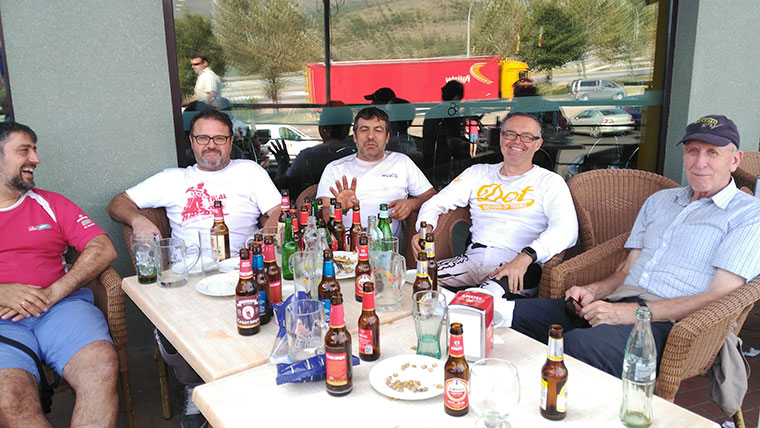 With a very independent character and great vitality, Dick was also a very big enthusiast of steam railways and he travelled the world chasing them with his camera.
It is remarkable the countless trips to China for this reason. He experienced firsthand the explosive development that this country has lived recently… and the disappearance of the steam trains.
José Franqueira CEO of WES Silencers. "We are going to miss very much the powerful and beloved personality of Dick Walker. One year before celebrating the 50 years of the beginning of WES silencers activity, I think that the best tribute that we can offer him is, to be guided, when we start a new project, by his preferred requirements, simplicity, efficiency and strength."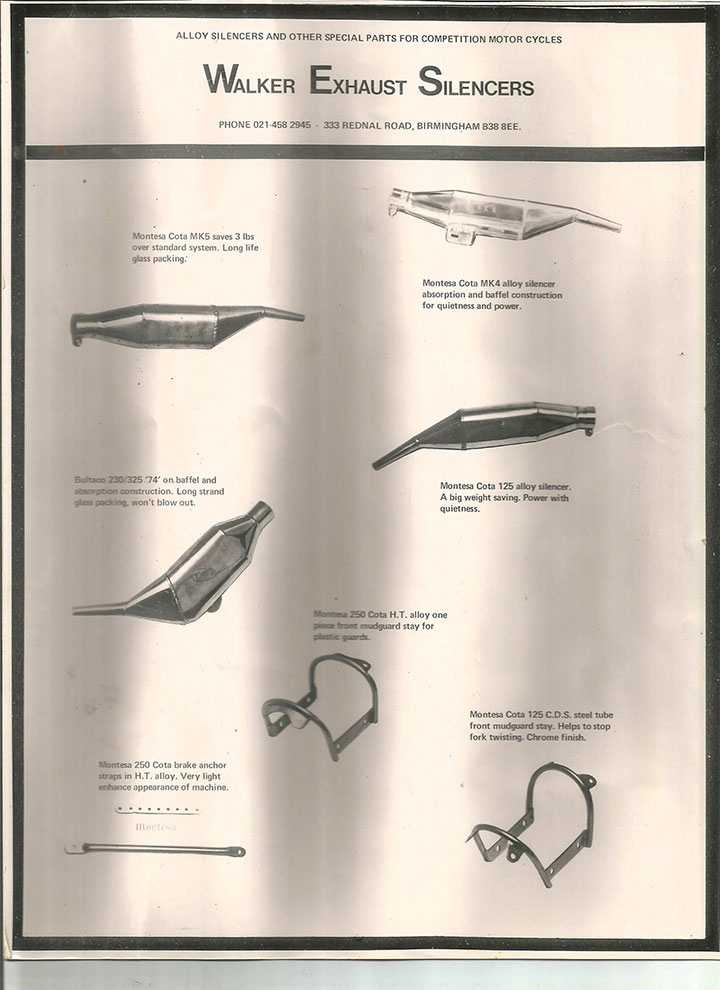 Pictures:
-Dick Walker and José Franqueira in front of WES facilities in Brecon (Wales). November 2011.
-Dick Walker at Robregordo 2017 refuelling with José Franqueira and several riders
-WES advert of the seventies