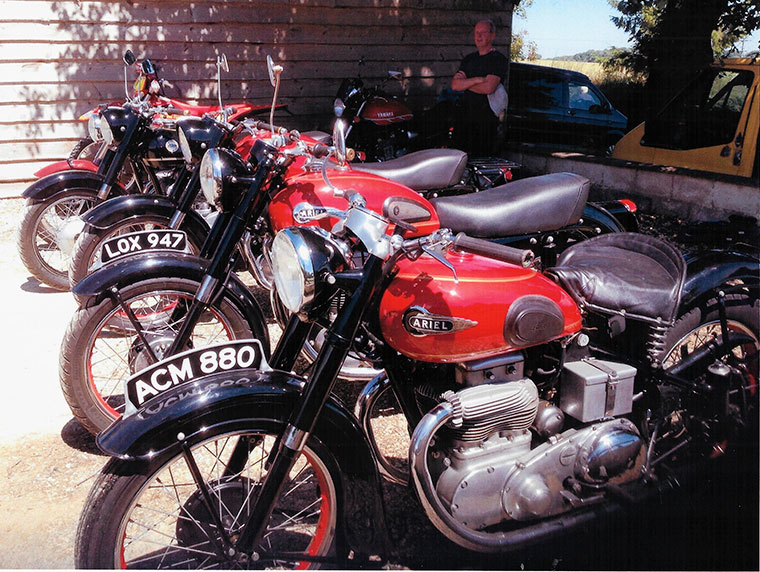 Sunday 10th July saw the return of Ron Langston's annual Ariel meet at his home in Chipping Campden.
Once again it was a fantastic event with a huge turnout, despite the heat. There were Ariels as far as the eye could see. Many of Ron's own and others that came along especially for the day. There was even a steam engine!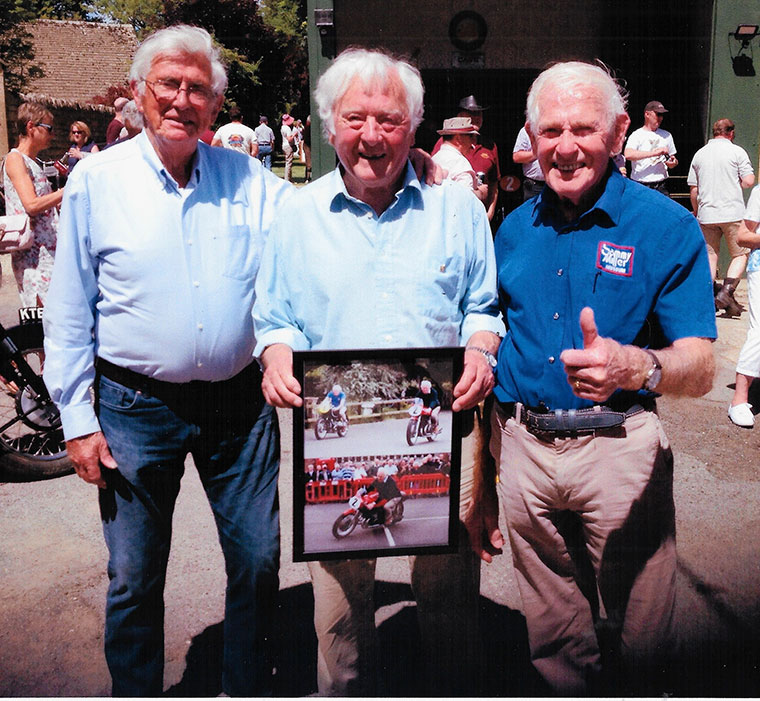 Many famous faces turned up to enjoy the day, including the Ariel Works Team of 1958 – 1963
Ron Langston
Gordon Blakeway
Sammy Miller MBE
Don Rickman was also in attendance with the oldest known Ariel in the world, his 1903 Ariel Model 2.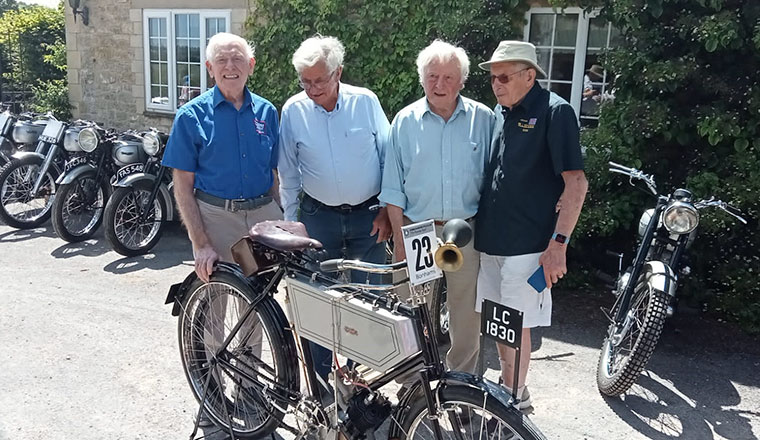 A photo of his 119 year old bike is attached, pictured with the oldest Ariel works team of Ron, Gordon and Sammy who have a combined age of 263! (Embarrassing! – SM)
Sammy recalls, "One of the best results we had was in the trade supported Bemrose Trial where Ron Langston won the 350 class, Gordon Blakeway won the 500 class and I won the Premier Award and the Ariel team award.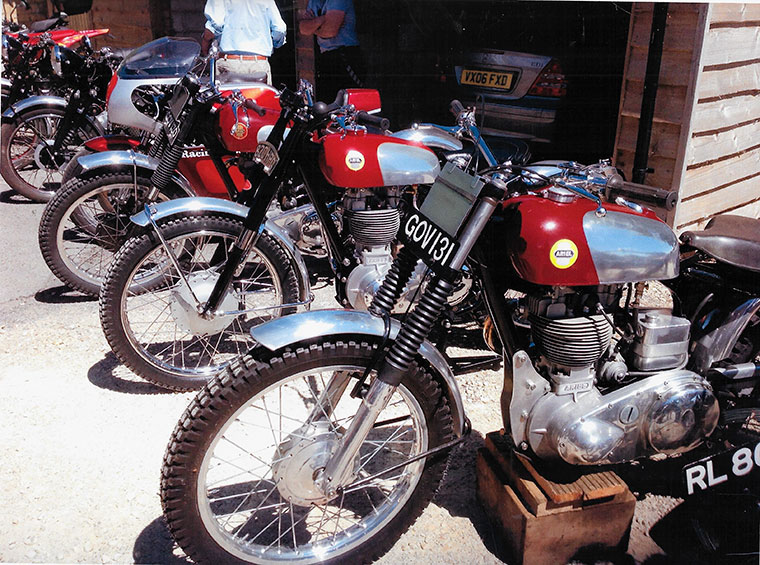 The big opposition in BSA and Triumph were not very impressed!"
Many of the bikes were fired up for all to hear and admire, including;
Ron Langston's racing Nortons,
Ivan Rhodes' Velocette Roarer,
Richard John's fantastic V Twin AJS and of course
Don Rickman's 1903 Ariel, which usually resides in the Sammy Miller Museum
It was a great day with great memories, our thanks to Ron for organising it all.