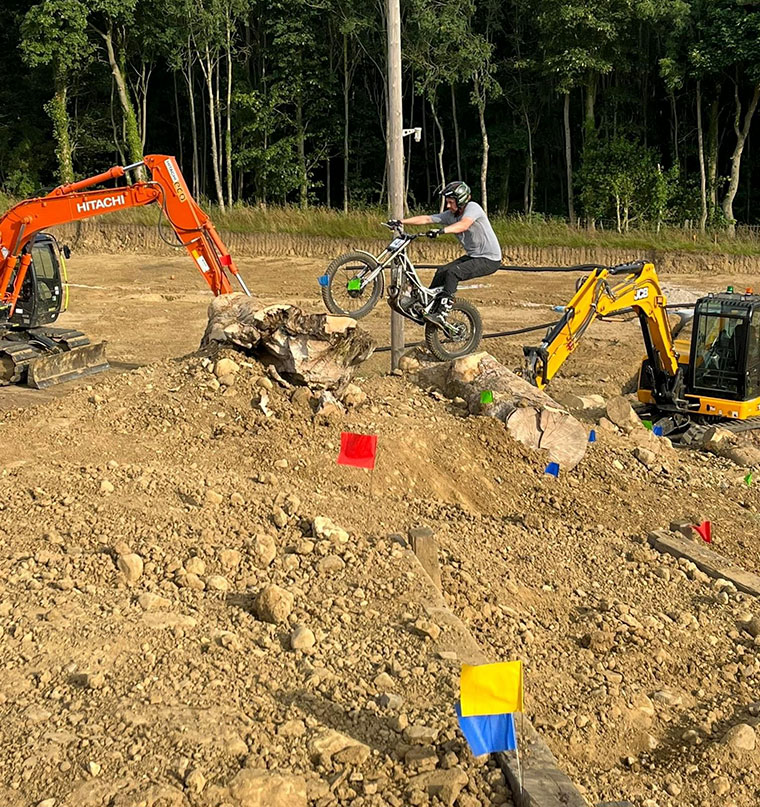 Round 5 of Acklams Beta Saturday night series run by Ripon Motor club headed to North Close Farm, location of the infamous Kirkby Christmas charity trial. The 12 section lap was set out by Dave Mawer and Rob Harrison, who created new sections especially for the event. The lap took riders through the farmyard and out across the fields, mixing tight tricky turns on loose soil with rocky sections to challenge all riders across all courses.
As with all Saturday night series, the small wheels were up first. It's good to see that all the riders have increased in confidence over the series. On the hard course, William Hemingway came first dropping only 5 marks. On easy route Zach Ramsay narrowly beat Ashley Pulman to top spot.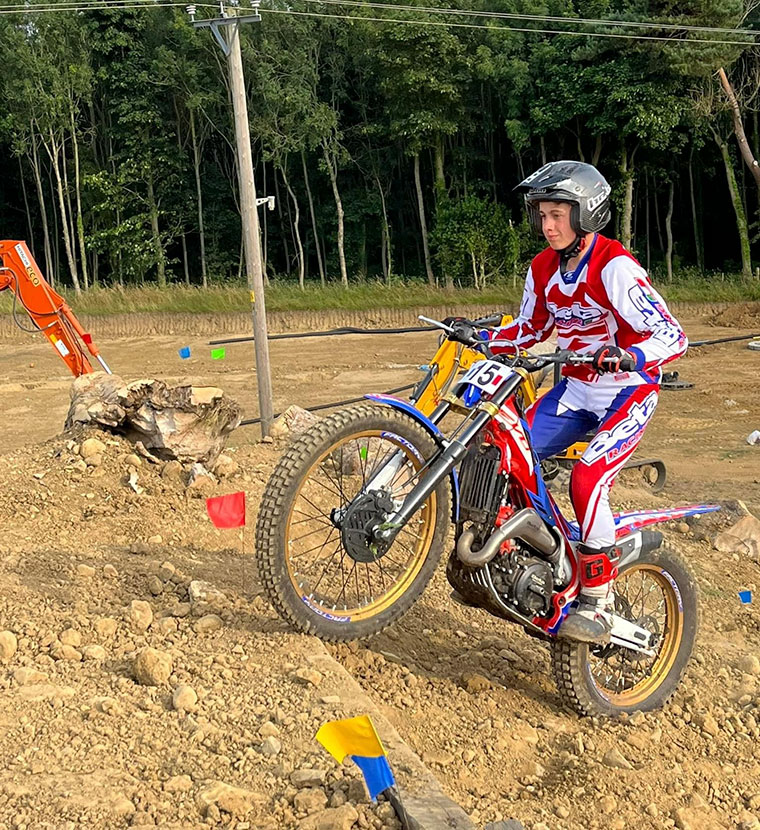 On the main trial the hard course saw the return of Joel Sadler and Aldis Blacker; Joel making a special birthday appearance and Aldis temporarily back from minding duties. The special guests took first and second places respectively. In a close third was Elliott Laws, earning some valuable championship points.
The green course featuring some challenging sections had a healthy turnout of riders. It was a close battle between Jack Austin and Glen Scholey for first and second, losing only 1 & 2 marks respectively. Neil Gaunt with yet another consistent ride saw him taking third.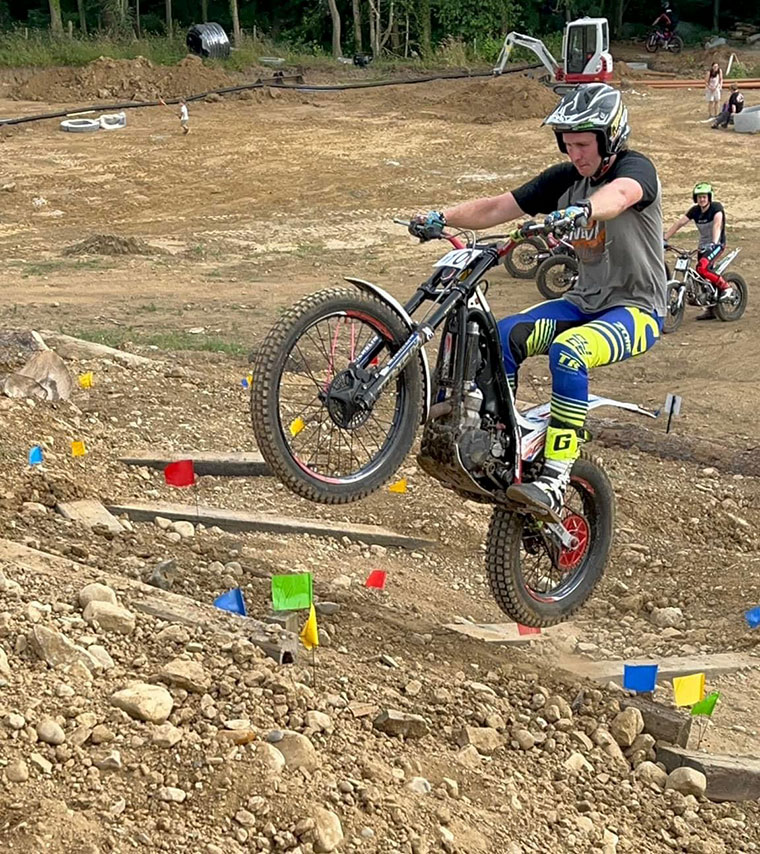 With the biggest number of entries across the 3 classes, the sections on the easy course claimed several marks. Within the clubman category; 5 marks separated the top 3, with Ashley Pulman claiming first place again. He was closely followed by Chris Dale and Andy Townson. In the O40s Graham Sanderson took 1st, Wayne Galloway 2nd and Michael Hughes in 3rd. Ian Hall was the only rider to finish in the twinshock class.
On to the youth riders, Jacob Reeday won hard, Fraser Proudlock green and Harvey Rutter winning easy.
Expert – Sadler 1, A Blacker 2, Laws 6, B Blacker 15, Mawer 17. Clubman A – Austin 1, Scholey 2, Gaunt 10, Smith 11, Alderson 16. Clubman B – Pulman 14, Dale 15, Townson 19, Ramsay 21, McIntyre 24. O40 Sanderson 5, Galloway 6, Hughes 9, Parsons 10, Simpson 10. T/S Hall 5. Youth Hard – Reeday 37, Lightfoot 45, Cock 81. Youth Green – Proudlock 16, Carney 104. Youth Easy – Rutter 28, Morten 33, Hall 86.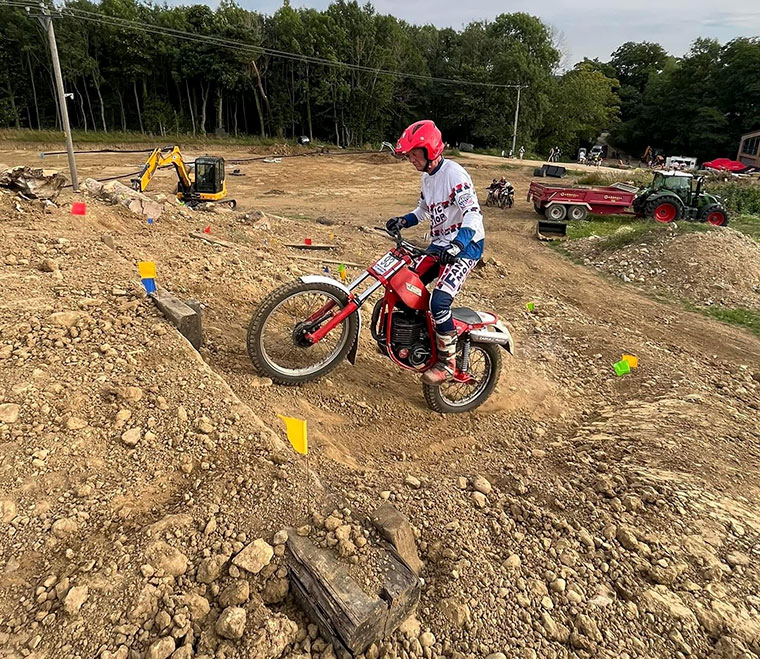 As the trial coincided with Joel's birthday, all riders were invited to stay behind with drinks and cake, along with camping and a practice day on the Sunday.
Thank you to all observers and the land owners for allowing the trial to happen. The next event is the Youth Superstar Event and Trial GB round at Rock n Hop on 30th and 31st July.