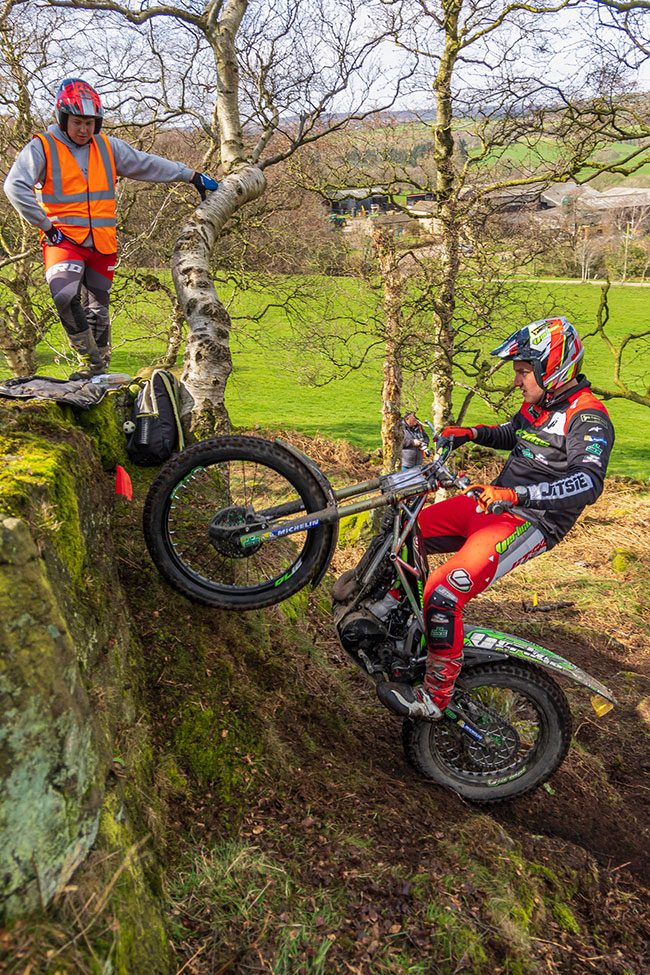 The Annual Jack Leslie Ellis Memorial Trial returned earlier this month, this time being run as part of the S3 National Championship series. This change meant a new larger start field was needed, so the trial moved to North Close Farm; the home of the Kirkby Charity Christmas Trial. This also gave way for a slightly amended route incorporating a few new sections along the way. With over 150 riders entered and some of them travelling quite a distance to make it for the trial, this was set to be yet another fantastic event.
This tough two-lap road trial with each lap consisting of 21 sections over 30 miles. With this being a road trial, it wasn't open to youth riders. Over the 30 miles, the riders were challenged with difficult terrain between section groups along with sections that consisted of streams, hill climbs and some nice tricky rocks to navigate. The rain that came a few days earlier definitely didn't make it any easier!
The marks reflected how challenging this trial was across both routes. There was 2 routes available to riders across 4 classes; Class A – Route 1, Expert, Class B – Route 1, 125cc, Class C – Route 2, Clubman, Class D – Route 2, Clubman O40s.
The expert Championship class with some amazing riders entered saw Richard Sadler taking the win again this year only losing 7 marks! Next up was Dan Thorpe dropping 22 marks over the 42 sections, closely followed by Ian Austermuhle losing 27 marks. Top 10 scores : Sadler (7), Thorpe (22), Austermuhle (27), Challoner (34), Alford (55), Robinson (56), Middleton (68), Laws (70), Kendra (71), Brain (71).
Also riding the hard course were Class B on 125cc bikes. Jake Eley and Joshua McParland were the only ones entered. Jake Eley won dropping 165 marks. Joshua McParland unfortunately retired after the first lap.
Moving onto Route 2 with the biggest entry as usual. This was set out to challenge the riders whilst still being rideable. With only 4 marks separating the top 5 within Class C, it was a close race for top spot. Daniel Tuley came out top with Joshua Brown narrowly missing out by 1 mark. Top 10 scores : Tuley (23), Brown (24), Rennison (26), Johnson (26), Mawer (27), Burgin (32), Dalton (34), Robinson (35), Bishop (38), Hazelwood (38).
Class D also riding Route 2 was overall a lower scoring class owith some great riders taking on the challenge. Gavin Black dropping only 10 marks took the win, followed by Roger Williams with Simon Hiscock and Darren Wasley just missing out on second. Top 10 scores : Black (10), Williams (18), Hiscock (19), Wasley (19), Alderson (21), Blythe (24), Ayrton (24), Tales (27), Scholey (31), Payne (33).
Full results are available on social media and the Ripon MC website. A big thank you to all the land owners involved for allowing the event to take place, and to the observers who stood out for almost 7 hours, who without them there would be no trial.
Photos : Neil Sturgeon.