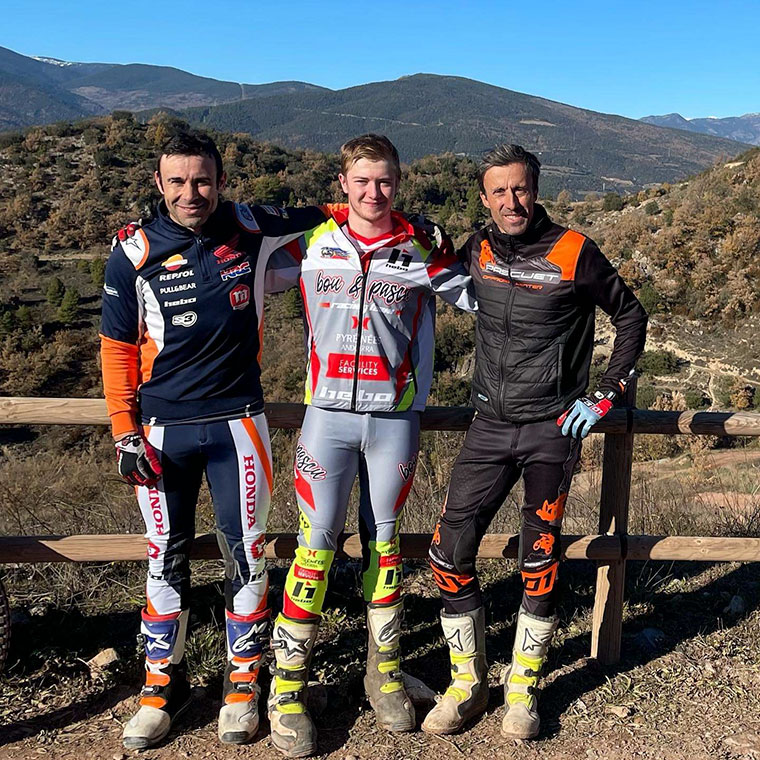 Scottish trials rider, Ben Dignan, has put Scotland on the map the past couple of years with his efforts in the FIM World Trial Championship and hopes to continue to do so this year after signing for the brand-new Bou & Pascu Racing Team.
Ben has been riding trials since the age of 4 and in 2020 he became the first Scottish rider to take home the bronze medal in the FIM World Trial125 Championship whilst riding for 12 times World Champion Dougie Lampkin's Vertigo team. This was a massive achievement and Ben hoped to defend or better this result in 2021. However, after sustaining a knee injury during winter training, the season didn't quite go to plan.
Ben secured some good top 5 finishes in the UK Championship rounds in which he competed, and also finished a respectable 45th in the Scott Trail after a somewhat troublesome day. He finished 5th overall in the FIM World Trial125 Championship with a number of top 4 finishes during the 2021 season. Not the best season but 2022 is already looking much brighter.
Ben has signed for the brand new Bou & Pascu Racing Team for the 2022 season with full support from Sherco and the supply of a factory bike, and once again will be taking to the world stage in the FIM World Trial2 Championship, as well as competing in the Spanish Championship.
Ben, who now lives in Spain, said "I feel very lucky to have this opportunity to ride for a team supported by two incredible riders and I can't wait to get back to competing with the worlds best riders. A huge thank you to the Sherco and all my sponsors who are making this journey possible for me."
15 time indoor and 15 time outdoor World Champion, Toni Bou and accomplished rider and trainer Jordi Pascuet, have come together to create this new trials team to pass on their experience and knowledge to young riders in order to help them achieve their dreams.
Toni says "I'm happy to have Ben on the team. We are training together; he is pushing hard and I can see good improvement in his riding every day."
Jordi added "It is very good for us to have an international rider like Ben in our team. He has good skills and talent and we hope he can get good results at the world championship in the future."
The 2022 FIM World Trial Championship kicks off in June with round one in Andorra so be sure to follow @bendignantrials on social media for all the latest updates.