Last Saturday Madrid hosted the 3rd round of the X-Trial series, an iconic venue that saw the indoor World Championship again after not being part of the calendar for the last 10 years. Jaime Busto delivered a solid performance to claim 4th, showing his true potential and recovering from a difficult start to the season.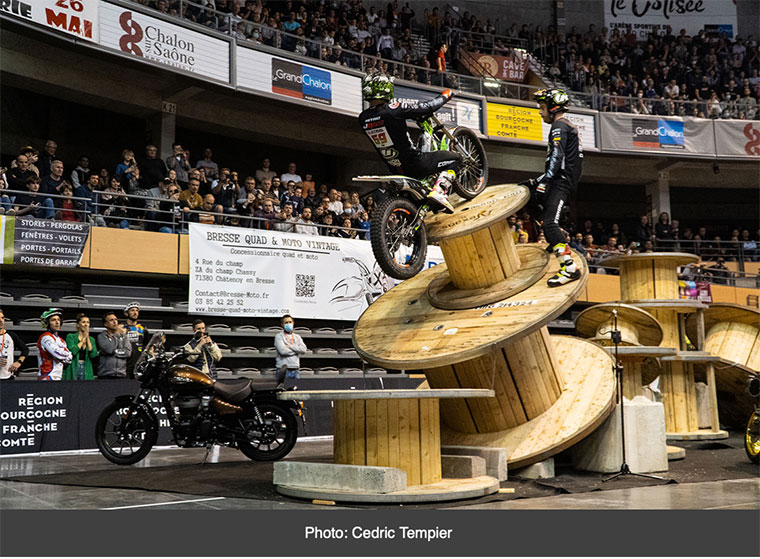 In round 1 Busto left 18 marks, which gave him access to the semifinals in 5th place. Despite starting round 2 with a fiasco, Busto perfectly managed the situation, performing at his best in the following 4 sections, where he only added 7 marks to his target. With 12 to his name he recorded the 3rd best lap, but it wasn't enough to enter the final as the 18 marks from the opening run left the Spaniard 3 shy from Marcelli, who got 27 against the 30 from Busto.
Busto now sits 4th in the provisional Championship standings, with next round taking place on Sunday in Barcelona.