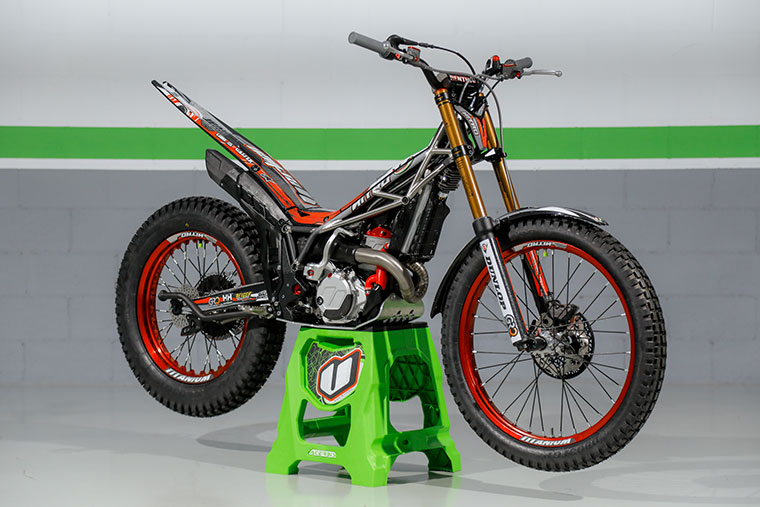 Vertigo is proud to introduce the new limited edition Titanium R MY2023, for those who aim to own the most exclusive trials motorcycle in the market, a truly collection piece.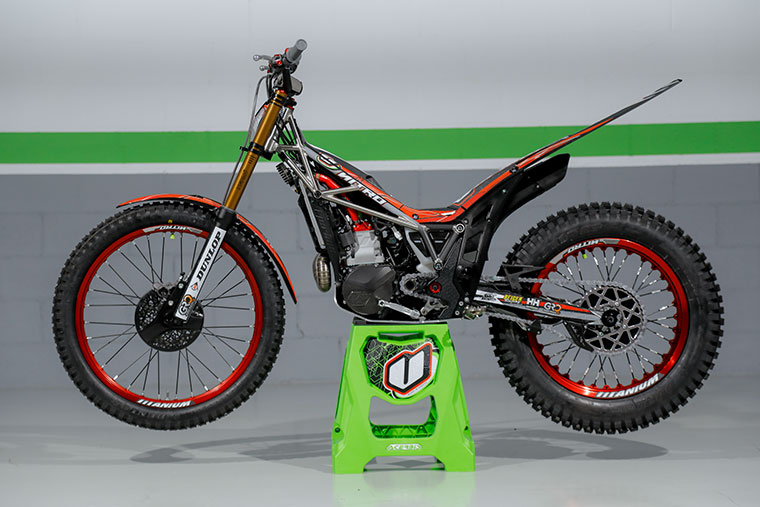 Its most remarkable and unique feature is the Nitro frame built in Titanium with a machined shock absorber support also made of Titanium.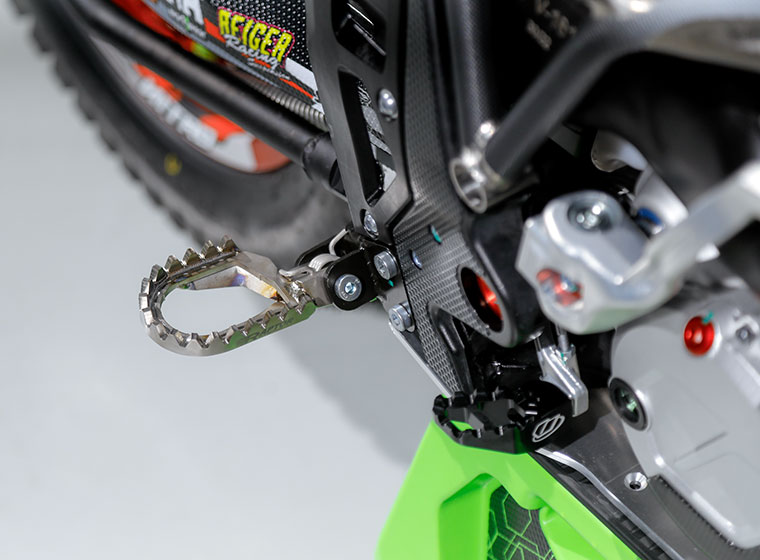 Additional distinctive components made of titanium are the Raptor foot-rests, and the muffler with the new designed Titanium logo engraved on it.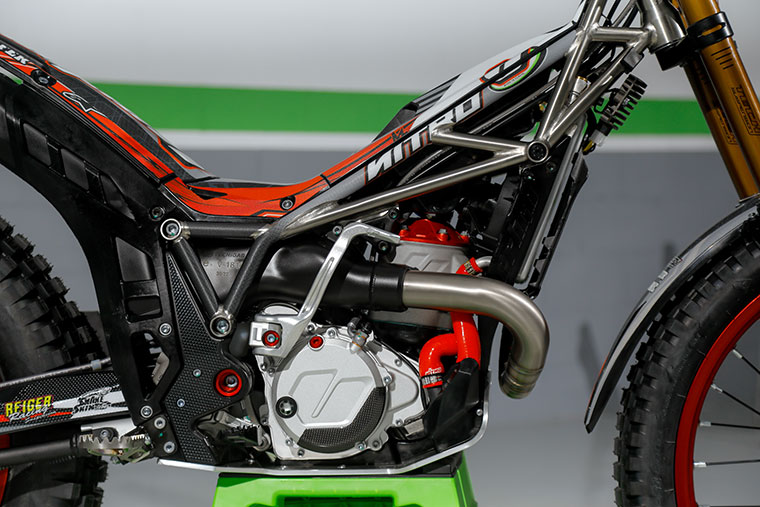 As it could not be otherwise, the model incorporates Factory Kashima Gold forks, which along the 3-way Reiger shock absorber, provides outstanding riding dynamics.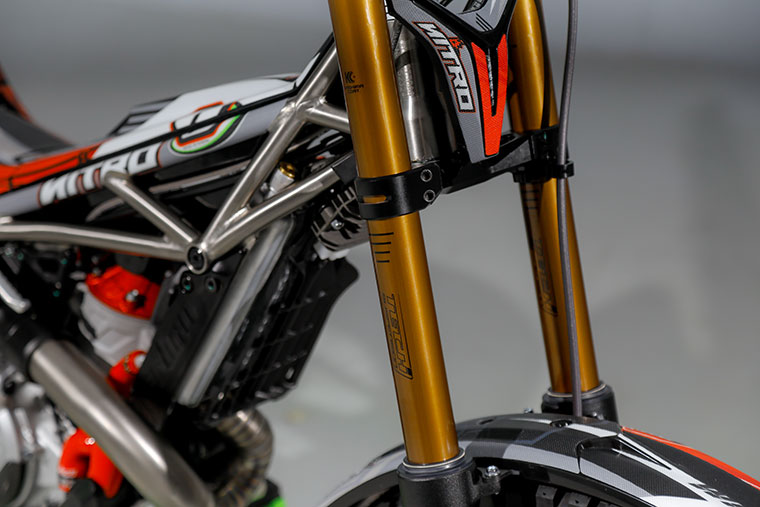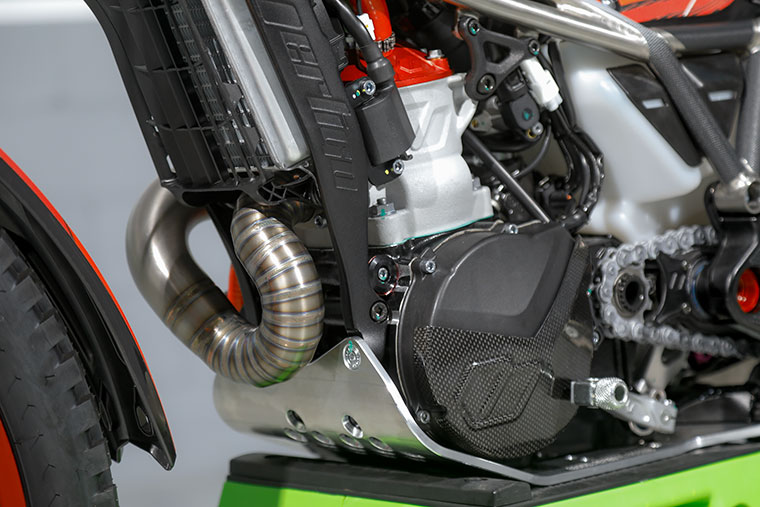 The list of special components which contribute to differentiate this model from any other bike existing in the market include the detachable machined clutch cover, the machined brake pedal tip, the 6mm Costa Parts crankcase protector, carbon protectors for the clutch and flywheel covers, red silicone cooling hoses and red kit lever adjusters.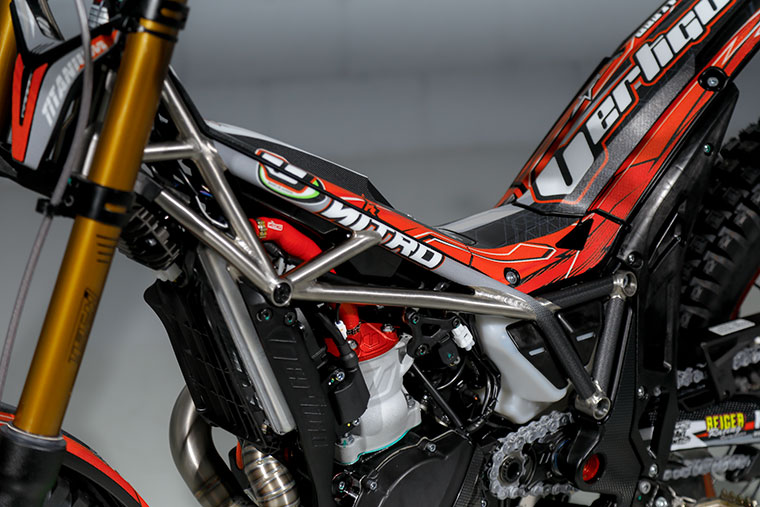 The lucky owners of the 2023 NITRO TITANIUM R will receive a Vertigo mat to keep the bike in the garage as a model with such unique features deserves.