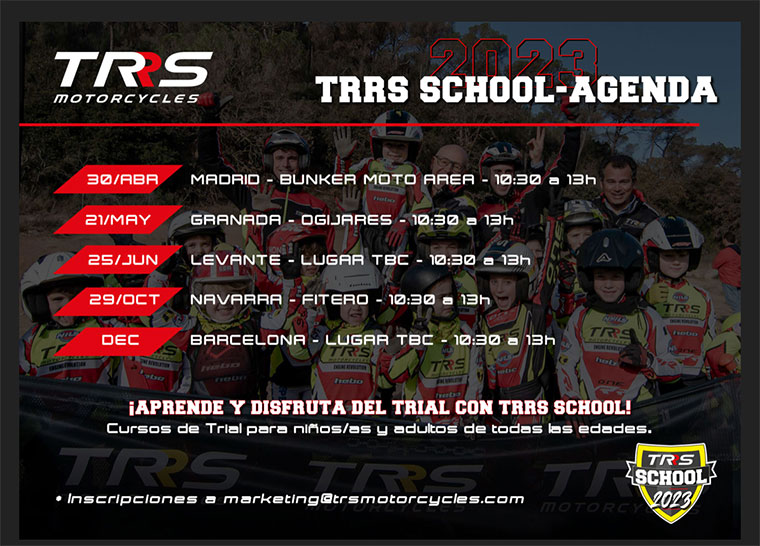 TRRS Motorcycles presents its new project called TRRS SCHOOL for the promotion and learning of Trials
As a result of the experience and passion for Trials that have always characterised the brand since its origins, TRRS SCHOOL is born; a new project with the aim of promoting and disseminating the practice of Trial through its teaching. For this year 2023 a total of five events have been confirmed in Spain, where the brand will provide training courses for children and adults of all ages and levels.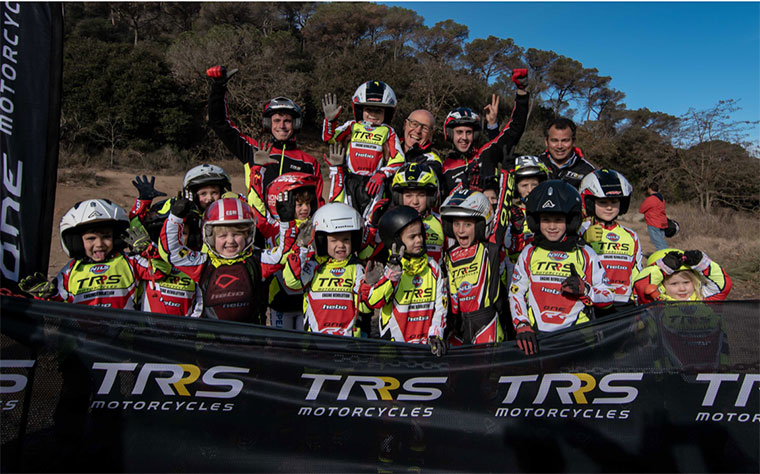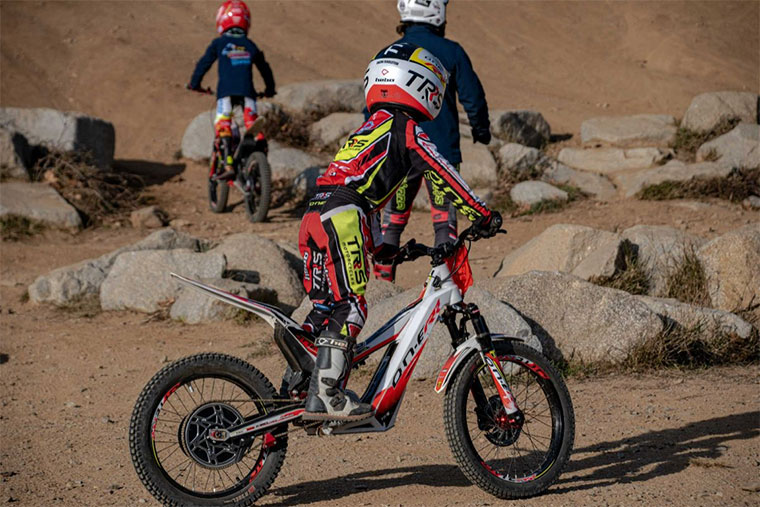 TRRS SCHOOL
With this new project, TRRS aims to attract new riders to the discipline and promoting trials on a different way, working with special emphasis on the base of this sport. The courses will be taught by Sam Obradó and Marc Farrerons, both with consolidated experience in teaching Trials.
With trial lessons of two and a half hours, they will combine theory with practice and will provide the participants with the most useful skills to improve and enjoy Trials. In addition, the brand will provide all those registered assistant with different test models so that they can get to know the virtues of the most recent novelties of TRRS.
All those who are interested can sign up for the TRRS SCHOOL (at different events in the calendar) with their own bike or opt for a rental bike that TRRS will provide to them.
* Conditions will be reflected in the registration form to be sent out when applicable.
The brand plans to expand the project worldwide through its importers and to add more activities under the same project, which will be unveiled soon.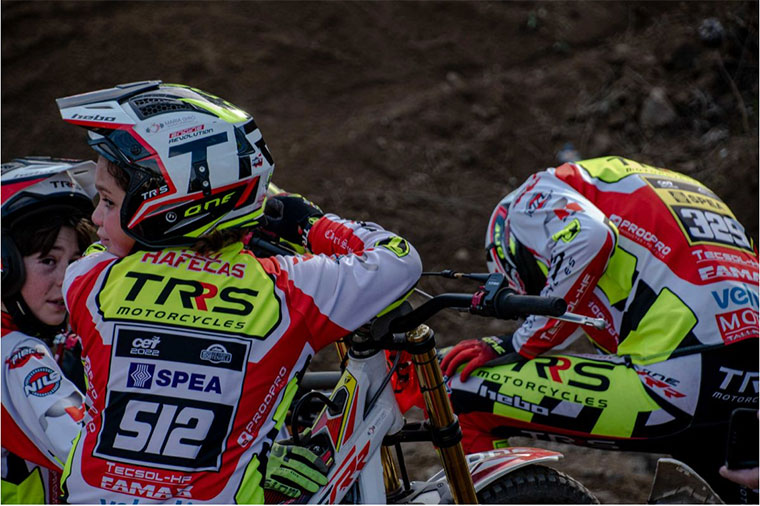 CALENDAR TRRS SCHOOL 2023
30/04: MADRID – BUNKER MOTO AREA
21/05: GRANADA – OGÍJARES
25/06: LEVANTE – LUGAR TBC
29/10: NAVARRA – FITERO
DEC: BARCELONA – LUGAR TBC

*Book your inscription by sending an e-mail to marketing@trsmotorcycles.com indicating in the subject: TRRS SCHOOL, so that we can send you the inscription form.