Vertigo and Jaime Busto have decided to temporarily separate their paths, after four years of sporting successes that are hard to beat, culminating in a fantastic season with victories in TrialGP, X-Trial, winning the Spanish Champion for the second year in a row and finally runner-up in the World Championship.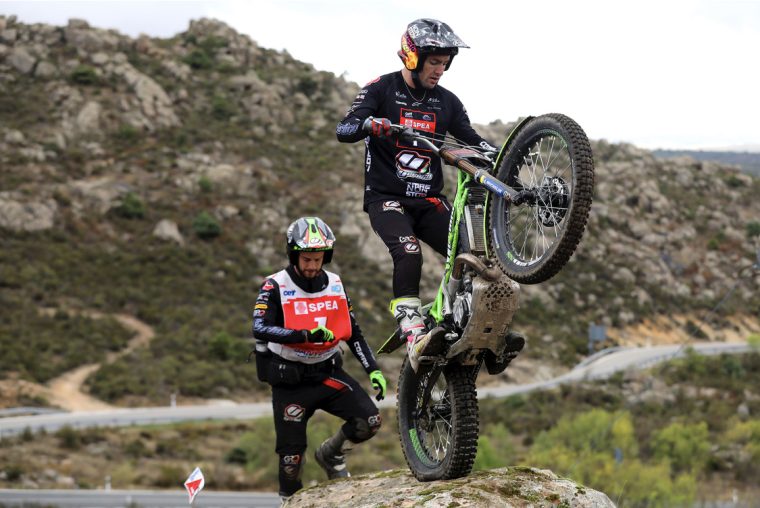 Jaime Busto joined Vertigo's project in mid-2019. Since then, his progression as a rider has been driven by the evolution and performance of the different Vertigo models, with a clear turning point after the arrival of the Nitro, a motorcycle that has established itself as the best two-stroke trials machine in the world.
This fruitful association has led Vertigo to achieve a total of 14 podium finishes and 1 absolute victory (Spain 2022) in the TrialGP World Championship over four seasons, ending up this phase with Jaime as the world runner-up. In the X-Trial World Championship, he has also achieved an absolute victory and the final third position in the championship. At Spanish National level, the two TR1 Spanish Championships achieved consecutively in 2021 and 2022 stand out, seasons in which Vertigo has never stepped down from the podium and has achieved 8 victories.
Vertigo wishes Jaime Busto the best in his professional future, and we thank him for his contribution to the expansion of the brand during these 4 seasons full of success.
Vertigo keeps intact its commitment to continue evolving the world of trials, with forthcoming launches and innovative solutions, together with a new top demanding sports project.