Current Issue – Classic Trial Magazine
CLASSIC TRIAL MAGAZINE ISSUE 29 – TIME FOR A BREW!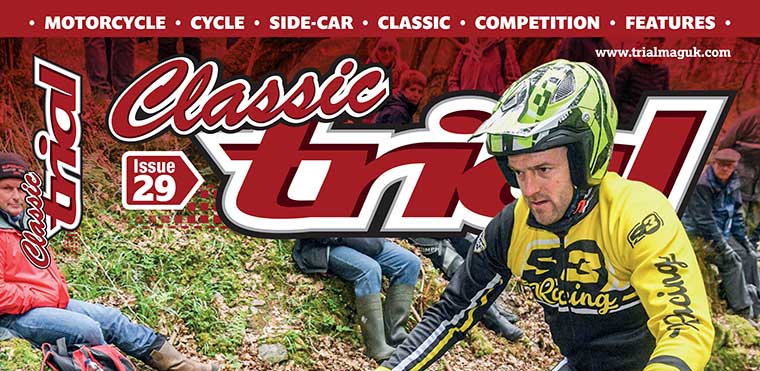 It's that time again for all the subscribers to Classic Trial Magazine, Issue 29 should be dropping through your letterbox next week. Inside you will find all your Classic Trials News, Action, Events, Tests and so much more for you Classic – Retro addicted trials enthusiasts. It's time for a brew a beer or maybe a wine for the ladies so park your feet up sit back and enjoy the read!
Inside and full of action you will find: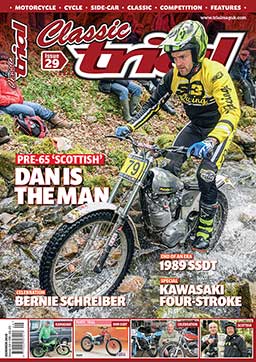 Celebration: Its 40 years since Bernie Schreiber won the FIM World Trials Championship on the Bultaco, the one and only American winner.
End of an Era: The 1989 SSDT was the last win for an air-cooled machine.                                                                                                                                     Traditional: Dan Thorpe wins the 2019 Pre-65 'Scottish'.
Flashback: The 1979 SSDT gave Montesa its first victory in the event.
Special: Roy 'Pushrod' Palmers four-stroke Kawasaki.
Profile: John Watson catches up with Brian Hutchinson.
Classic Competition: The 1969 Cotswolds Cup Trial.
Birthday: The Northern Bike Championship celebrates.
Rare: Who remembers the Moto Villa?
International: The 1979 FIM World Trials Championship.
Take a quick view before you buy: http://bit.ly/Classic-Trial-Magazine-29
---
Classic Trial Magazine in Print – We are proud to be in print and using new material and many unseen images from the very best photographers in the world.
Remember Classic Trial Magazine is only available on subscription.
Looking for a back issue? – Go to www.trialmaguk.com
Subscribe On-Line – Its Easy – It's so easy to subscribe just go to www.trialmaguk.com and yes it's an all English website.
Classic Trial Magazine on the Internet – Yes it's available across all platforms including Issuu and Pressreader.
International Readers – Subscribe On-Line – Its Easy – Just go to: www.trialmaguk.com
Make sure you don't miss out and get yourself a subscription by contacting Classic Trial Magazine: Mail: lisa@trialmag.com – england@trialmag.com or telephone on Monday or Friday: 01663 – 744766 (Between: 10 – 3 O'clock) Please be patient when calling.
Copyright: All pictures – Classic Trial Magazine
Remember it's only Trials!!
CJ Publishing – Proud to be Independent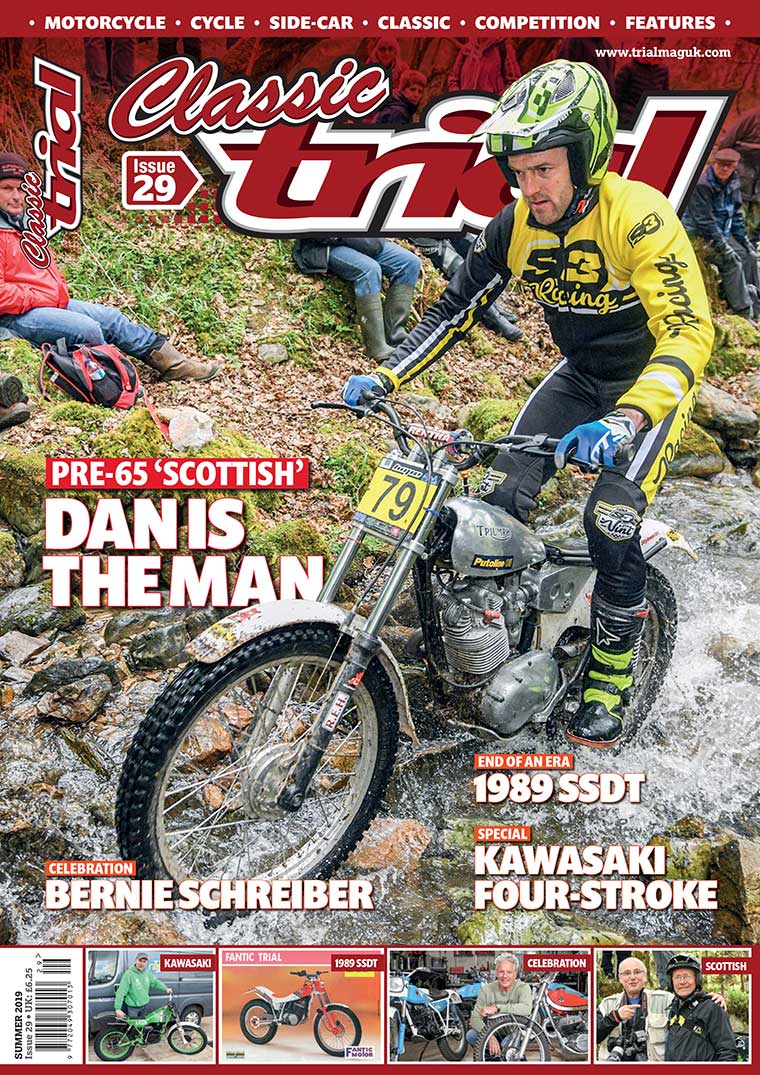 CJ Publishing Ltd are both the Data Controller and processor for some of your subscriber data.  We also use Warners Group Publications plc (processor) who provide Subscription management services and hold our all our subscribers data for Trial Magazine.  In this instance, Warners Group Publications plc are the processor and will process all orders on our behalf.  CJ Publishing are the processor for Classic Trial Magazine and hold all the subscribers data for Classic Trial Magazine. In relation to all orders, we will only use your personal data when the law allows us to in line with the General Data Protection Regulation 2018 (GDPR).