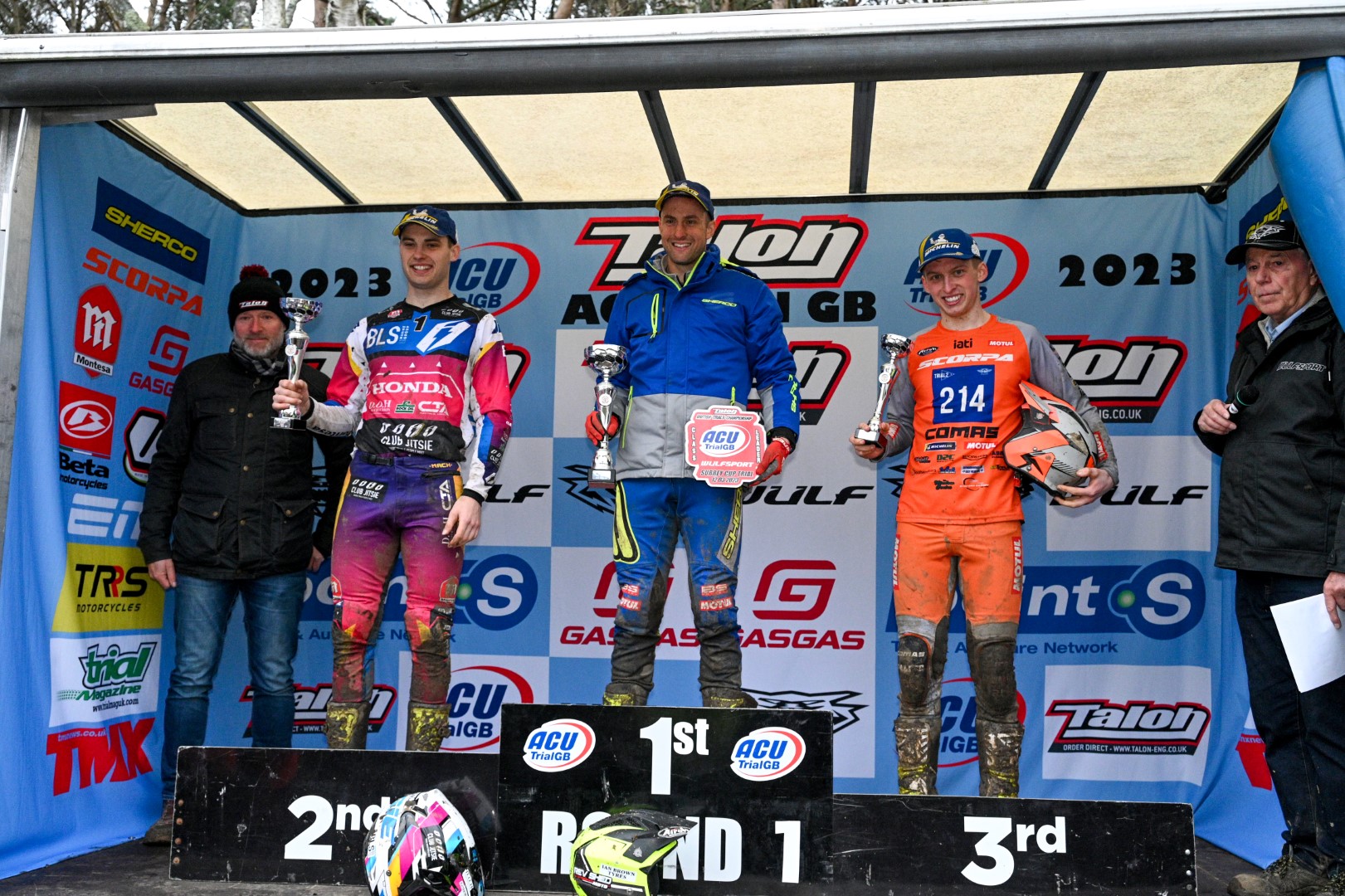 In a very close finish at the 2023 ACU Trial GB British Trials championship round one it was Jack Peace (Sherco) who took the win by a single mark from the defending champion Toby Martyn (Montesa Honda UK) after a very tough day at the office.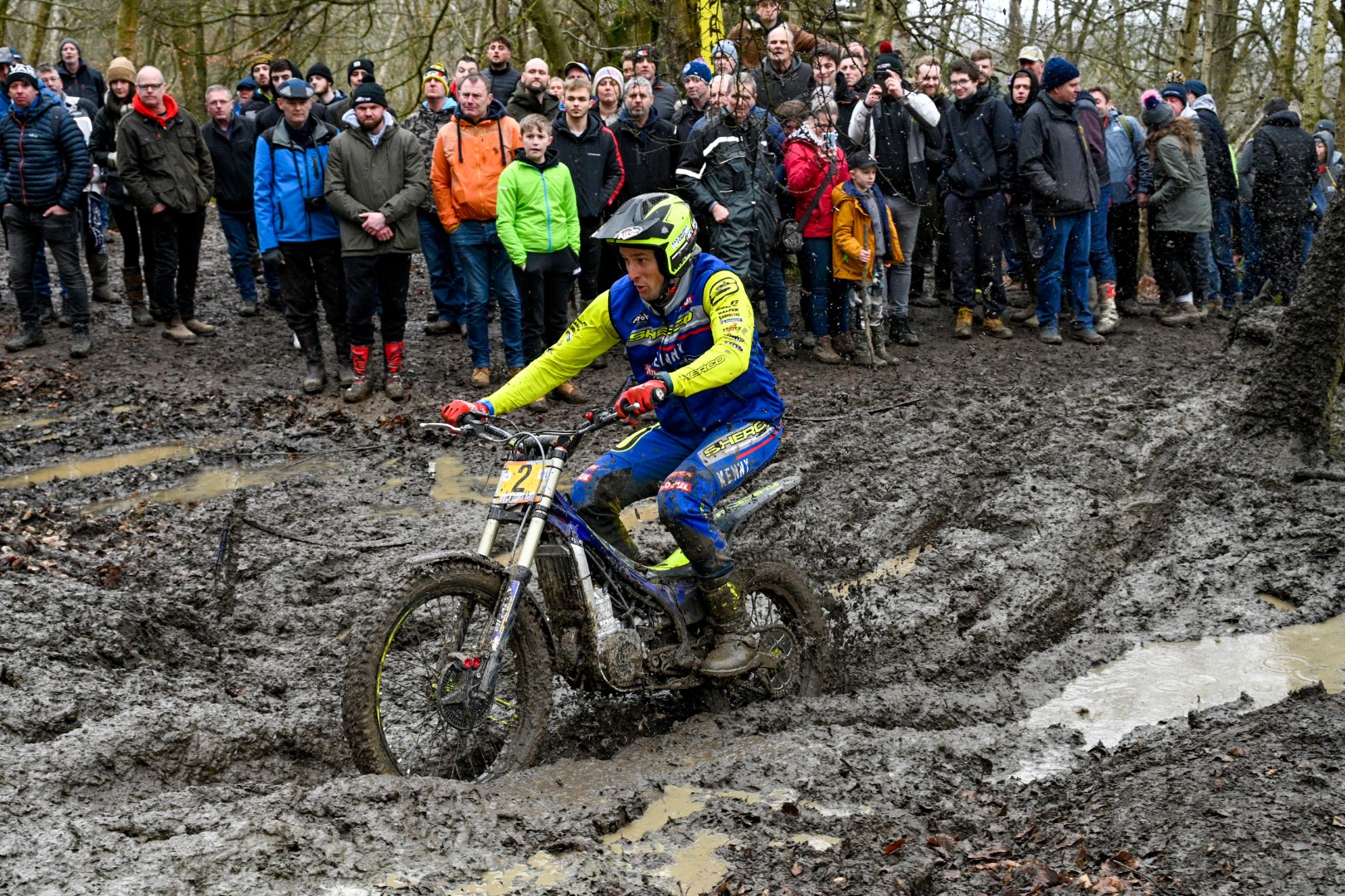 Once again the championship used the ACU Trial GB marking system where competitors may stop, go sideways or reverse without penalty. However, going backwards whilst footing incurs a five-mark penalty. An additional championship point is awarded to the best lap performance on observation. A one and a half minute allowance for sections is now introduced and the split between laps one and two used previously will be dispensed with allowing riders to complete all three laps of twelve sections within the five hour ten minute allowance. In the Trial GB class the seven best from eight rounds will be classified to allow for any riders who may be contracted to FIM X-Trial duties.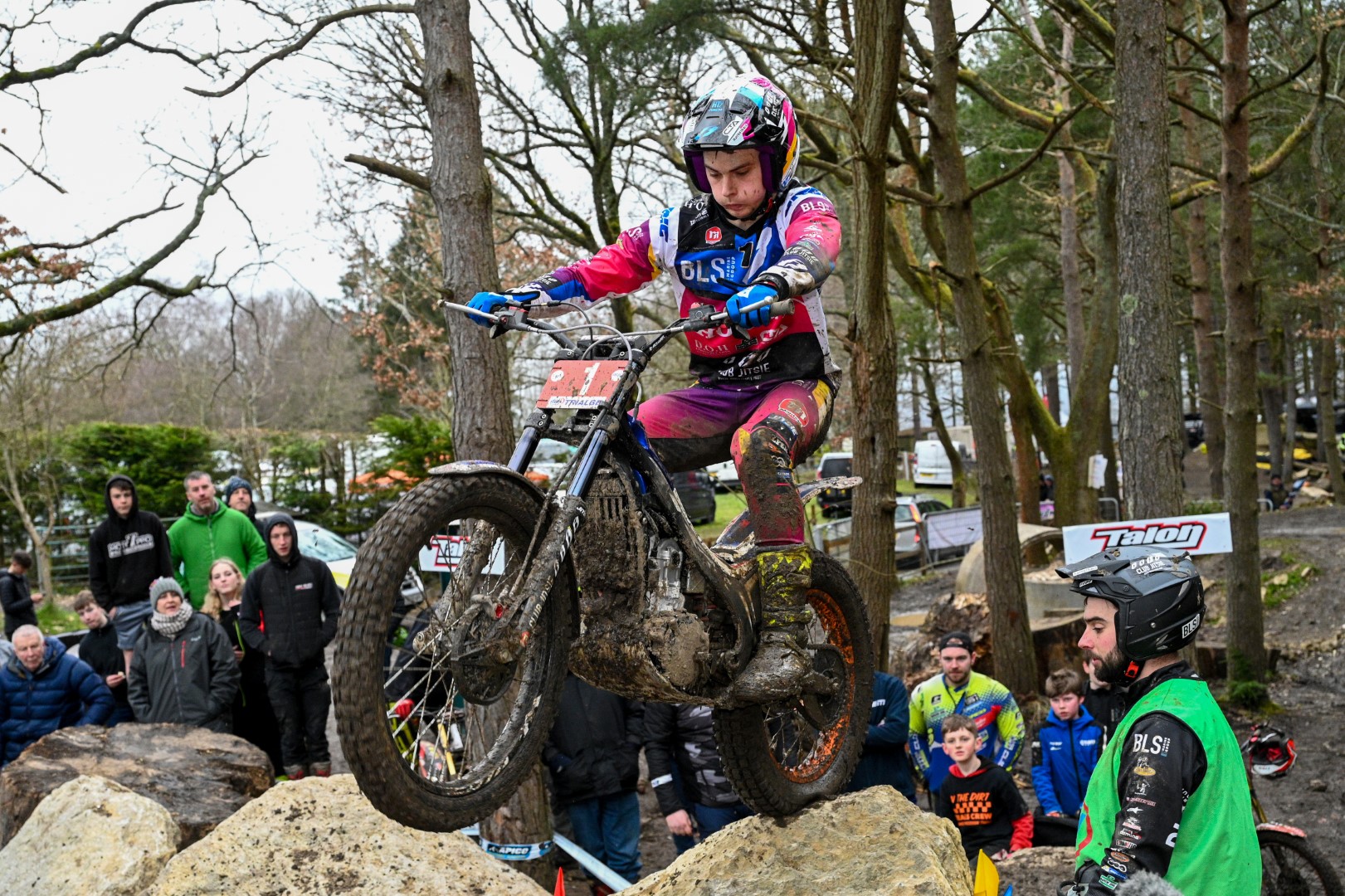 Heavy rain in the early part of the week continued into the weekend and made for a super tough event at the Hookwood trials venue near Guildford. Riders took on 12 hazards, ridden over three laps with challenging and variable muddy banks, rocks and man-made elements in overcast weather on the day. A strong entry of close seventy riders were entered across four classes: Trial GB, Trial 2, Trial 125 and Expert.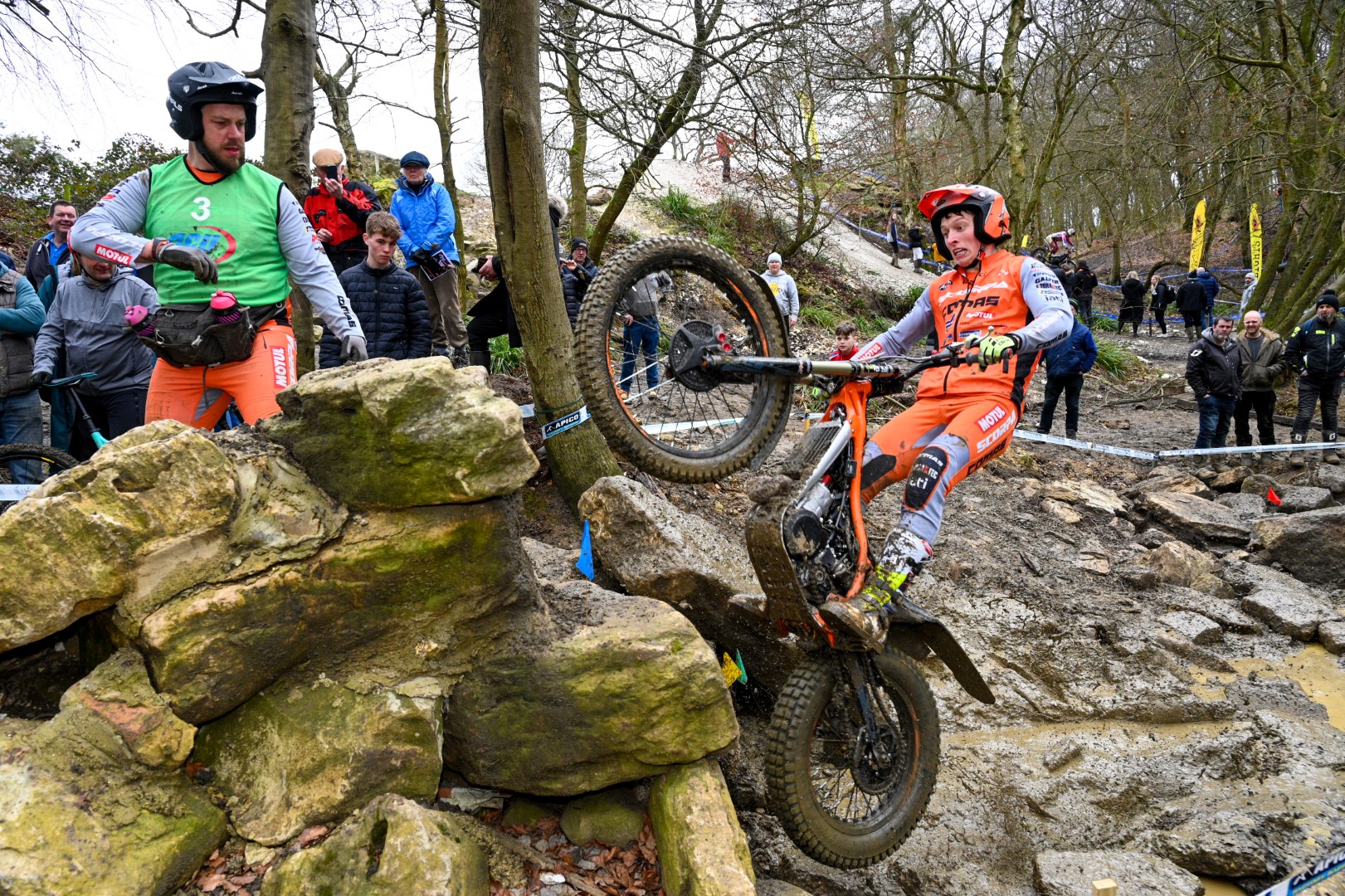 Both Jack Peace and Toby Martyn were in superb form to take the season opening event to the wire. On the first lap it was Martyn showing his form finishing the lap with a clear advantage as he mastered the challenging conditions early on to take control of the event. On the second lap he further extended this leaving Peace with all the work to do on the final lap.
With the time element coming into play Jack Peace tried desperately to stay in touch with Martyn and on his last lap he really pushed him-self when the conditions were at there worst and he pulled some of marks back. Despite four-time penalties it was a delighted Peace who opened up the 2023 season with the win and with it the maximum points.
Jack Peace (Sherco): "This was a very tough event with the recent very wet stormy weather conditions and it turned out to be a very challenging course. Mud was carried onto the rocks and the hazards became very polished and slippery. In these conditions tyre choice is essential and the feedback and feel from the Michelin tyres gave me the confidence to fight for the victory and I knew a solid last lap ride would secure me the win. The Michelin trials tyres have once again proved vital to my success showing how they can adapt to the changing conditions we have encountered at round one."
Results Round One – Hookwood Trials Centre – 12/03/2023
Results
Trial GB Championship Class 1: Jack Peace (Sherco) 134; 2: Toby Martyn (Montesa Honda UK) 135; 3: Billy Green (Scorpa) 138; 4: Harry Hemingway (Beta) 144; 5: Jack Dance (GASGAS) 150.
Trial GB Championship Positions 1: Jack Peace (Sherco) 21; 2: Toby Martyn (Montesa Honda UK) 17; 3: Billy Green (Scorpa) 15; 4: Harry Hemingway (Beta) 15; 5: Jack Dance (GASGAS) 11.