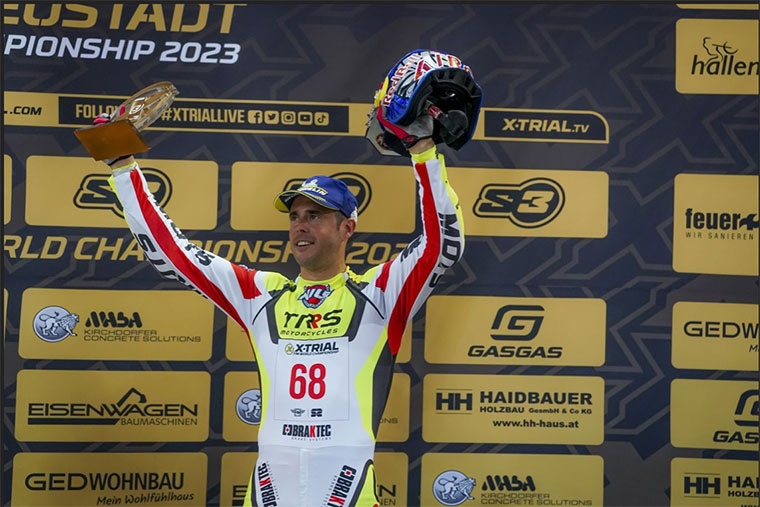 Adam Raga finishes third in the second test of the 2023 X-Trial World Championship, held at the Arena Nova in Austria.
The TRRS rider did not have his best start on the first lap, with too many mistakes costing him an initial P6. Adam greatly improved his piloting in the second round to put himself in the final with 12 points.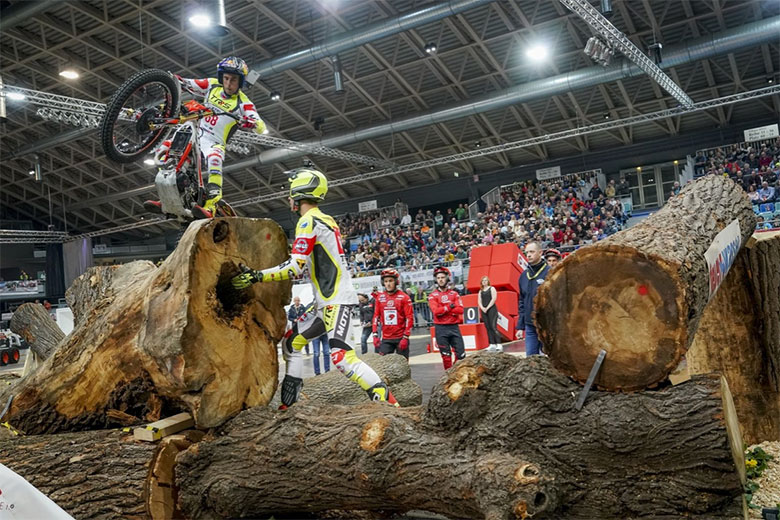 Already in the final, Adam was able to maintain a great level of piloting, although he was unable to overcome the decisive zone 3, where his rivals went through with 0 points.
Finally, third position for an Adam Raga who demonstrated his progression and good state of form for the next fixtures on the calendar.
Adam Raga: "It's always positive to get back on the podium of the X-Trial. We made a lot of mistakes in the first lap and then we improved our piloting in the second to put us in the final.
My sensations with the bike have been very good and." we will continue to work hard to get a better result in Pamplona."