Vertigo's 2022 racing calendar got underway last Friday in Nice, France, for the opening round of the X-Trial World Championship with Jaime Busto starting-off the indoor campaign with a solid 4th place.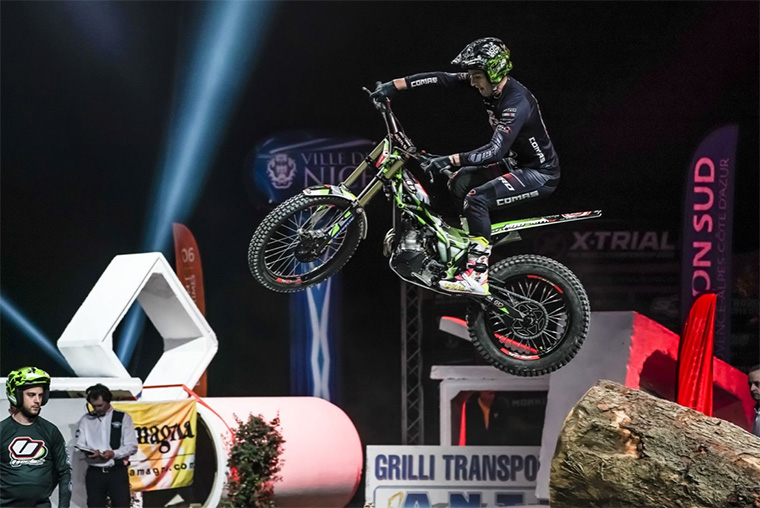 Inside group 2, Busto was the 6th rider to tackle the French sections leaving 1 mark in the first one. Then remained clean in section 2 before dropping a five in section 3. Then, a 0 and a second maximum would follow to end up with 11, enough to make it to round 2.
In that second attempt the Spaniard continued to struggle and couldn't really perform at his best leaving penalties in the first 4 sections (1, 5, 5, 1) followed by a sensational clean in the last one. Carrying his 11 marks from round one, Busto accumulated a total of 23 to his name, the same ones as local hero Bincaz. Thanks to a better run in round 2, 4th place would eventually be for Busto.
Next X-Trial event is set to take place in two weeks time in France's Chalon-Sur-Saône.