HEBO ON TOP OF THE PODIUM AT THE FIRST X-TRIAL IN NICE WITH TONI BOU
THE HEBO RIDER ACHIEVED HIS 70TH INDOOR CHAMPIONSHIP WIN IN FRANCE LAST NIGHT.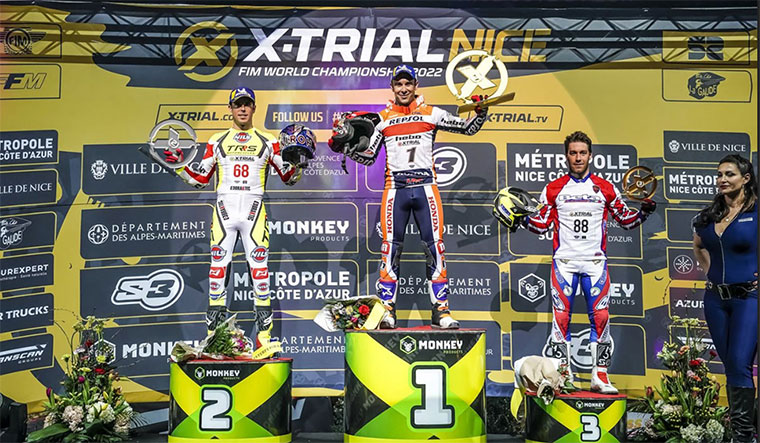 FIRST ROUND OF THE WORLD INDOOR CHAMPIONSHIP
In search of his 31st World Championship, Bou led all the rounds in what was his 70th indoor championship victory. In the first round, the Piera rider was tied on points with Italian Matteo Grattarola, but the HEBO rider took first place after finishing in less time than his rival.
In the second round, Bou got a bigger advantage over his pursuer, Adam Raga, qualifying automatically for the final, together with Raga and Grattarola. In the final round, Toni Bou continued his dominance, finishing with only two penalty points, to Raga's 13 and Grattarola's 16.