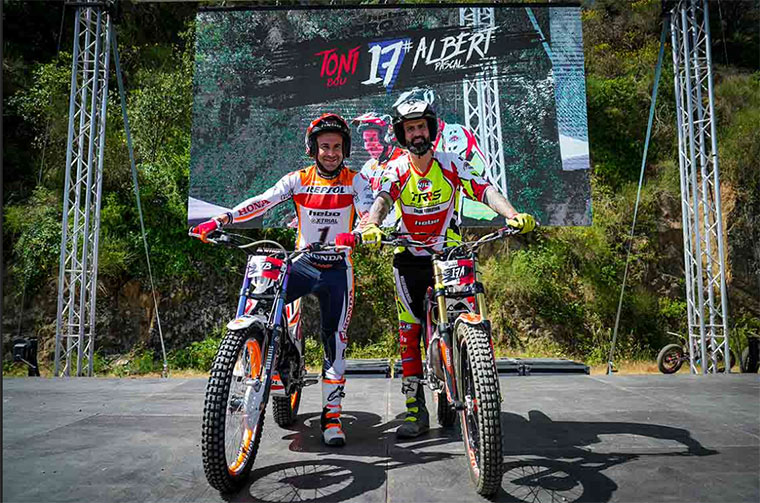 Last Saturday, May 28th, the first HEBO PRO AM was held, a new trial competition organized by HEBO with the top trial riders together with the main manufacturers. An unprecedented event that, for the first time, united professional riders with amateurs in the same team.

The competition was held in Sant Fost de Campsentelles, in the facilities of the Moto Club Cent Peus. The event brought together 23 professional riders from all over the world who accompanied 23 amateur riders of all ages and levels. All of them were able to share a day of competition with their idols, who advised and helped them to complete the sections with the lowest points.
The event brought together a large number of attendees who approached great riders like Toni Bou, Gabriel Marcelli, Jaime Busto, Jorge Casales, Aniol Gelabert, Arnau Farré, Bernie Schreiber, among many others. All of them enjoyed the event in a different and fun atmosphere for professionals and amateurs, where the organization surprised all of them with an atmosphere worthy of the best international Trials competitions.

One of the most emotional moments of the day was the presentation of the participating couples, where the amateurs felt like stars for a day alongside the big names of this sport. For Toni Bou: "it has been a fantastic day with all the riders and fans, and we must congratulate HEBO for this new and very positive initiative for our sport".
An initiative that HEBO has created to promote Trials with the collaboration of all the riders and brands attending. ¡We hope to be able to work on a second edition for 2023!