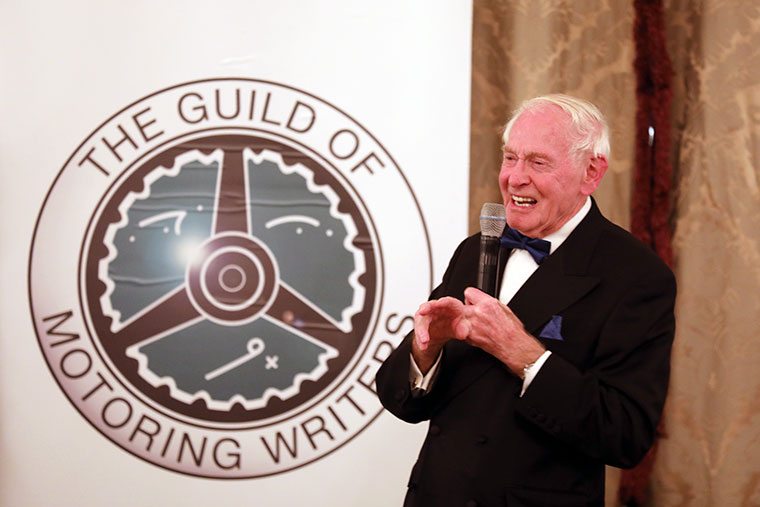 It was double honour on the night of 2nd December when Sammy Miller MBE was guest of honour at the Royal Automobile Club in Pall Mall, London for the Guild of Motoring Writers Annual Dinner & Awards.
It was at this historic club, founded in 1897, that the esteemed President's Trophy was presented to Sammy, the first motorcyclist ever to have received this prestigious award.
The President's Trophy is awarded for outstanding achievement in the field of international motor sport. The winner is chosen by the President himself, HRH Prince Michael of Kent GCVO, in consultation with the Guild of Motoring Writers committee.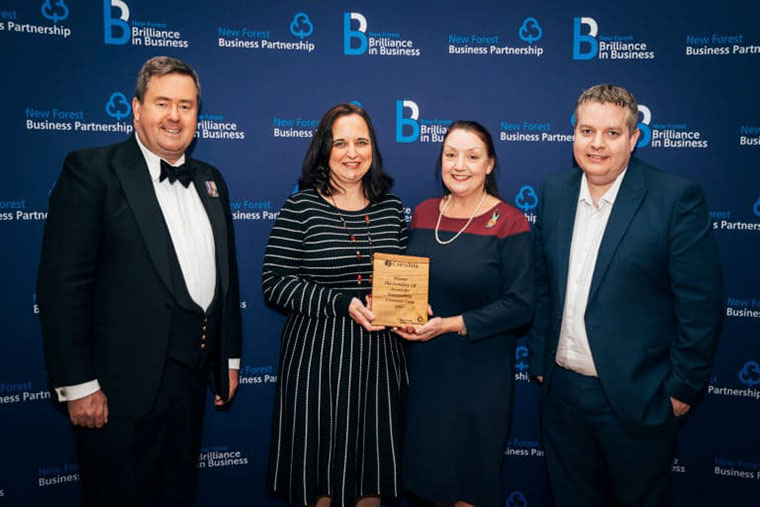 Previous winners include Sir Lewis Hamilton in 2020, Sir Frank Williams in 2017 and Sir Stirling Moss in 2010, to name but a few.
Sammy is pleased to follow last year's winner, Sir Lewis Hamilton, in accepting this honour in the footsteps of some of motor sports greats.
Being the first motorcyclist to have been awarded the President's Trophy is a great honour and recognises not only Sammy's personal racing achievements, but also his dedication to what is now recognised as the best motorcycle museum in Europe, if not the world.
On the same night, the Sammy Miller Motorcycle Museum was also represented at the New Forest Brilliance in Business Awards with the New Forest Business Partnership.
Unfortunately Sammy was unable to attend both ceremonies, so Emma Ashton, Sammy's PA and Sharon Bumpsteed, Museum Manager, were pleased to accept the Comdata UK award for Outstanding Customer Attraction on his behalf.
This award comes on the back of being inducted into the TripAdvisor Hall of Fame just before the Covid19 pandemic hit, recognising 5 years of consistently high customer ratings, and more recently being awarded the TripAdvisor Travellers' Choice Award this August, putting the museum in the top 10% of tourist attractions worldwide. The Sammy Miller Motorcycle Museum continues to grow in stature and cements its place as the best motorcycle museum in Europe.
Sammy is very proud to have been awarded this accolade for Outstanding Customer Attraction, recognising the ongoing work to ensure every visitor to this great tourist attraction has the best experience possible and putting New Milton on the world map.