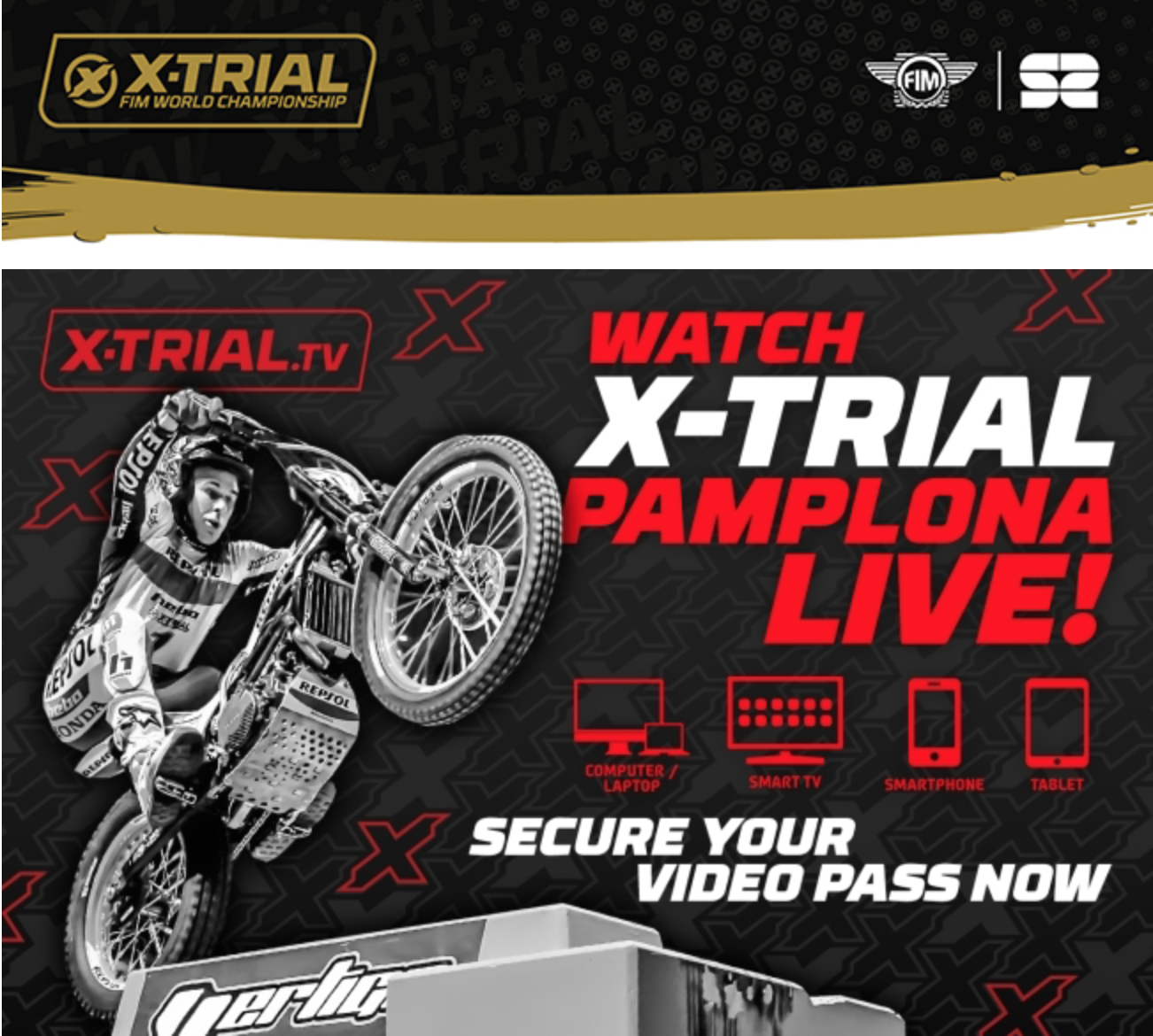 The third Round of the X-Trial World Championship will be full of emotion. Don't miss it!
Watch 16-times World Champion Toni Bou and his closest rival, winner of the latest X-Trial at Wiener Neustadt, Jaime Busto, when they do battle at the third Round of the 2023 season this Saturday.
As the sport makes its first visit to Pamplona, you can be sure the likes of Marcelli, Raga and company will also be ready to give us a show to remember.
Follow all of the action right from the start as if you were there in the stands of the Navarra Arena with the www.x-trial.tv Video Pass, and also benefit from the chance to watch it on demand and on any device.