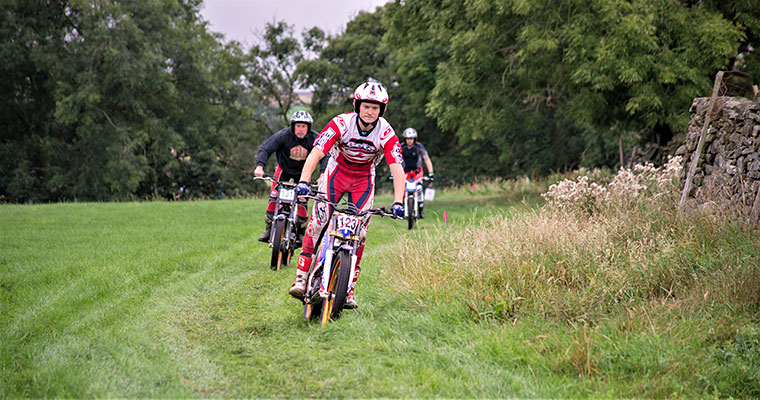 Report: Sam Lambert & Charlotte Brown
Photos: Rob Blueman & Darren Fowler
A week after Richmond Motor Club's successful Yorkshire Centre trial at the head of Park Rash just above Kettlewell, the club found themselves a little further down Coverdale hosting their easy Clubman and Small Wheel trial on August Bank Holiday Monday 29th. The trial ran over land owned by Carlton-based farmer Peter Dinsdale and game dealer Andrew Dent. The local young guns were at it again with Josh Brown and Josh Dent supporting Clerk of Course Sam Lambert in plotting the 10 section, 4 lap course. A total of 46 riders of all ages attempted the Main Course, whilst four D & E Class riders tackled the Conducted Course, kindly marked out and overseen by Nigel Watson.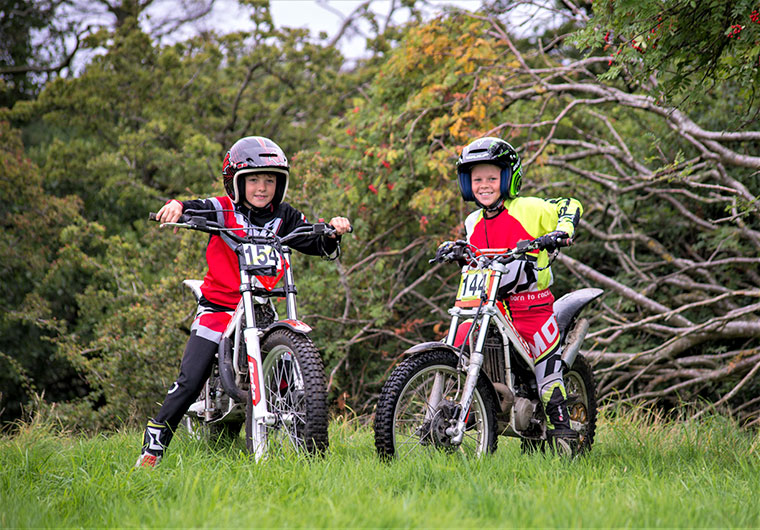 The Main Clubman route proved to be a mix of easier sections for beginners, whilst sections 7 and 9 took a few marks off the riders and proved to make tight competition. The only full house of cleans on each lap on Section 7 was by Duncan Macdonald on this Twinshock Cub, paving his way to only incurring 6 single dabs across the whole course, ultimately handing him the win ahead of Harry Robson (Montesa) on 15 marks. Nigel Todd (Beta) narrowly scraped 3rd place on most cleans against equally matched Tony Holmes (Beta) on 20 marks lost.
The trial also offered a more challenging White Route for riders looking to excel their skills, the standard of which is equivalent to a testing Green Course. Josh Brown (Beta) took the win on the White Course on 13 marks, followed by Mr Williams (Vertigo) on 20 and Callum Fowler (Beta) on 28 marks lost. Many testing sections resulted in multiple 5s for the White Course riders, making it a tightly contested but enjoyable course.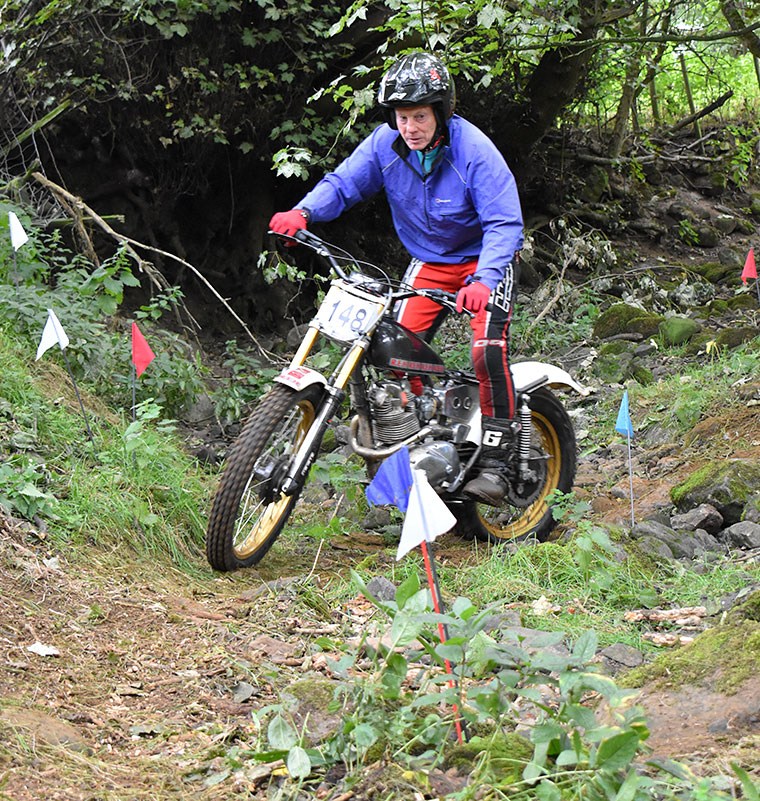 An easy Yellow Deviation Route was also plotted for beginners and first timers, where Youth D Class rider Jacob Smith stepped up from the Conducted Course to ride the Main Course and drop 44 marks. In the Non-Competitive Class, Malcom Driffield (Beta) came out on top on 14 marks, in front of Rachel Darley (Beta) on 17, and Matthew Hall (Beta) on 23 marks lost.
The Conducted Course D Class was won by Isaac Tiplady (Oset) on 40 marks, followed by brother Francis Tiplady (Oset) on 55 marks. Harry Mason (Oset) rounded off the top 3 with 61 marks. Edward Gospel (Oset) was the only E Class rider and lost 50 marks, putting him in 2nd place overall on the Conducted Course.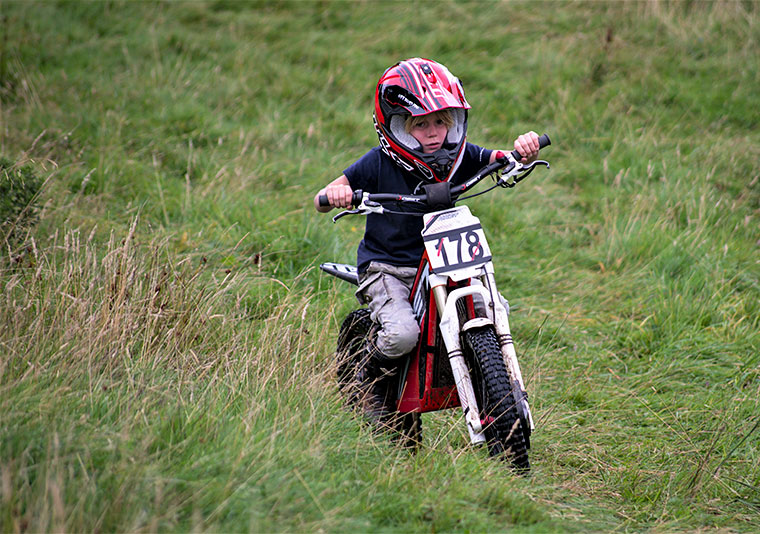 Many thanks to the landowners, observers, Clerk of Course and helpers, Secretary, media and everybody else involved in the running of the trial. Thank you to riders for entering and taking part.
White Course (Hard Route)
Josh Brown (Beta) 13, 2. Mr Williams (Vertigo) 20, 3. Callum Fowler (Beta) 28
Main Clubman Route:
Overall Clubman Course: 1. Duncan Macdonald (Cub) 6, 2. Harry Robson (Montesa) 15, 3. Nigel Todd (Beta) 20.
Clubman Course by Class:
CM: 1. Harry Robson (Montesa) 15, 2. Cris Russell (Montesa) 21, 3. Beth Watling (GASGAS) 23
O40: 1. Nigel Todd (Beta) 20, 2. Tony Holmes (Beta) 20, 3. Robert Rudland (Beta) 22
TS: 1. Duncan Macdonald (Cub) 6, 2. Steve Watling (SWM) 27, 3. Stuart Chapman (Triumph) 30
Youth B Class: 1. Jamie Walton (Beta) 23, 2. Harvey Rutter (Sherco) 40, 3. Bobbie Pulman (Beta) 47
Youth C Class: 1. Koby Smith (Beta) 30, 2. Josh Dent (Beta) 56
Main Course Yellow Deviation:
Youth D Class (Hard): 1. Jacob Smith (Beta) 44
Adult Easy Non-Competitive: 1. Malcom Drifffield (Beta) 14, 2. Rachel Darley (Beta) 17, 3. Oliver Lees (Montesa) 25
Youth Easy Non-Competitive: 1. Matthew Hall (Beta) 23, 2. Matthew Walton (Beta) 32, 3. Joseph Brown (Beta) 36
Small Wheel Conducted Course
Youth D Class: 1. Isaac Tiplady (Oset) 40, 2. Francis Tiplady (Oset) 55, 3. Harry Mason (Oset) 61
Youth E Class: 1. Edward Gospel (Oset) 50