Richmond Motor Club hosted Round 7 of the Rockshocks Classic Trials Championship on Sunday 12th September at Low Row in Swaledale.
The weekend started off with a Darlington DMC "fun trial" on Saturday afternoon, followed by a social evening on the start field.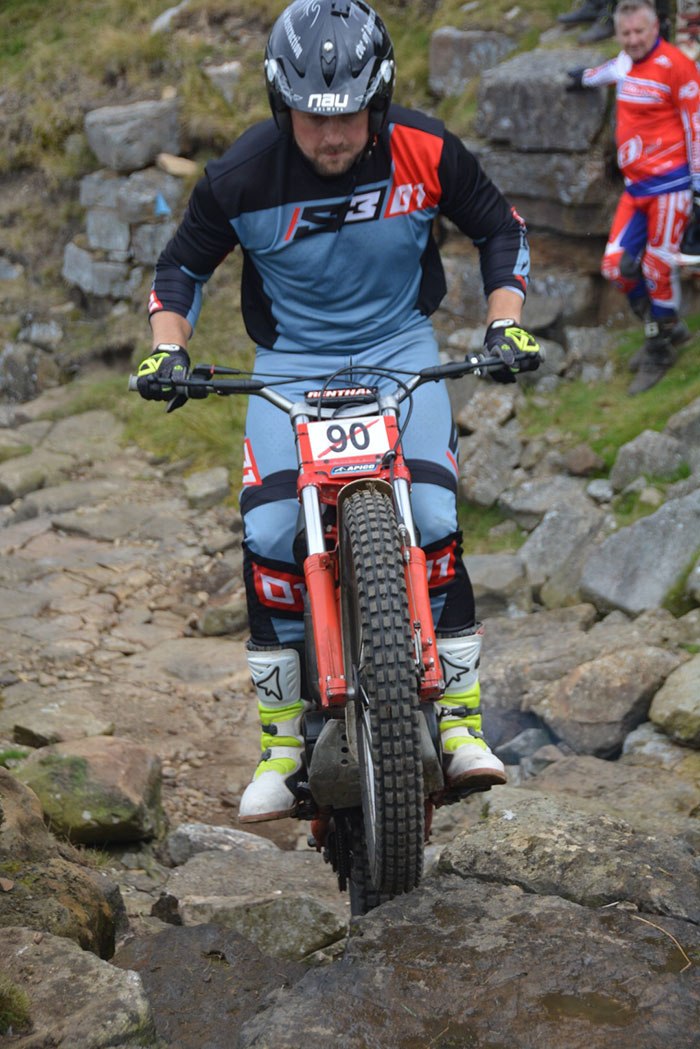 For the Rockshocks Championship on the Sunday, Clerk of Course Andrew Brown of AG Bikes marked out a course of 2 laps of 20 sections over becks, gullies and bankings. An extra helping hand was given by the Army Trials Team and AGC Trials Team who provided the tent at the start field and helped to set up.
The trial began with 6 sections at Low Houses, then 2 sections at Birks End before continuing on to another 8 sections at Summer Lodge, including a graded hill climb. The final 4 were very slippery sections in the wood near the start field. 110 starters thoroughly enjoyed the fabulous scope of sections and scenery that Swaledale has to offer.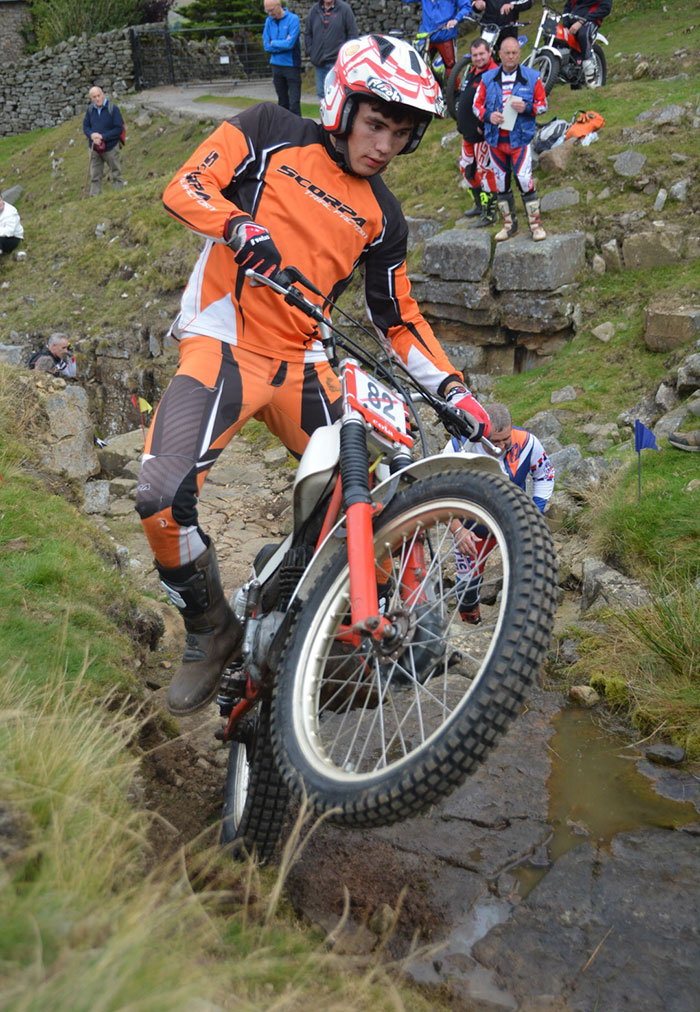 Fantics took the top three positions in the Expert Twinshock class where overall winner Matthew Jones had a stunning ride, only dropping 2 marks on what was quite a challenging course.
Chris Garlick rode his immaculate Fantic in the Air Cooled Monoshock class, despite having a small problem with the back brake which was soon rectified.
In the Pre '75 British Bikes class, Miles Jones had a convincing win over Ian Peberdy with a 14 mark lead.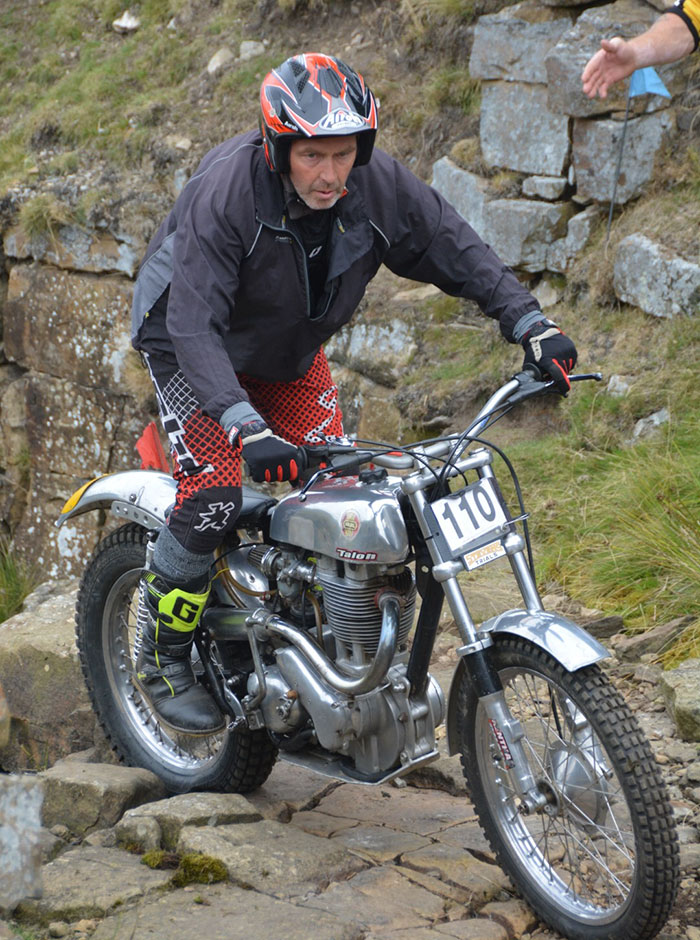 It was very close in the Clubman Air-Cooled Monoshock class with only 1 mark separating Ian Cheetham and Ian Hall.
The Clubman Twinshock class was an equally close call, between Derrick Edmondson, Stefan Walters, Andrew Williams and James Williams.
Overall winner of the Clubman class was Colin Bailey with a decisive win over Ian Myers in the Pre '75 British Bikes class.
The weather held out to make a great weekend of trialing and socialising.
Rockshocks Classic Trials Championship 2021 – Round 7 – Provisional Results – updated