The Vertigo Experience, the exclusive event for the brand's clients, was successfully held again after a two-year break due to the Covid-19 pandemic. Around 70 riders took part on the event at the Noassar Area despite the pouring rain. Wet and slippery conditions evoked the SSDT and made up for a race day of 10 sections at some of the most iconic spots of Noassar.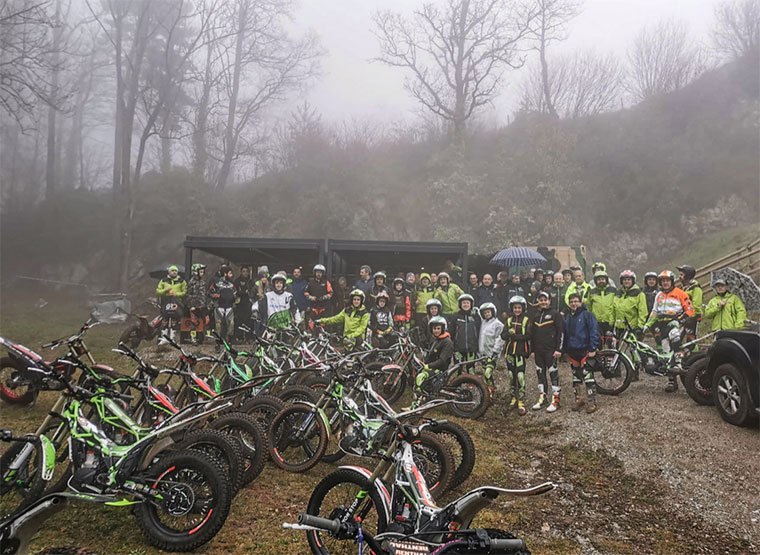 To start the day, Vertigo invited all the riders to a "butifarrada", a typical Catalan breakfast and then they all posed for the commemorative group photo before starting the trial. Riders tackled every section as many times as they wanted, so the whole experience was fun, friendly and enjoyable. Vertigo's Factory riders Jaime Busto, Yohito Takeda, Pau Martínez, Hugo Dufrese, Leo Guiraud, Emile Mattheeuws and Mattia Spreafico also took part in the event, putting on a great show and displaying all their talent in some World Championship-level sections for the entertainment of the guests.
Once again, the Vertigo Experience turned out to be a great day of trials riding for factory riders, clients and brand's representatives all together, enhancing that familiar atmosphere that has been characteristic of Vertigo since its inception.
Vertigo wants to thank everyone involved and looks forward to welcoming you in future editions of the Vertigo Experience.