TRRS calls all his riders for the annual Training Camp.
Next Saturday 5th of March, will take place the traditional TRRS Training Camp, where all the riders representing the Brand, from different countries, races and/ or categories, will have the chance to train together previously to the start of the sports season 2022.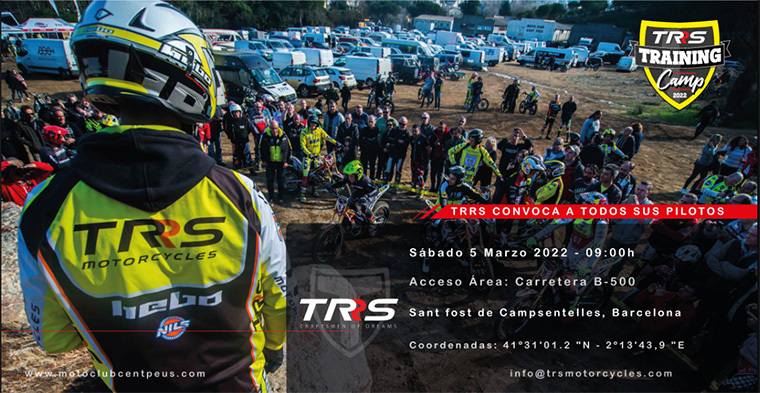 TRRS Training Camps will use same Area as previous one two years ago, the fantastic facilities run by the Moto Club "Cent Peus" in the province of Barcelone, and some of the company best riders such as Adam Raga will join the journey together with the 7 times world champion and Team Manager Jordi Tarrés.
The event is open for all those private trial lovers who wish to see it directly.
To all TRRS riders, please send e-mail confirmation with title: RIDER TRRS TRAINING CAMP to info@trsmotorcycles.com