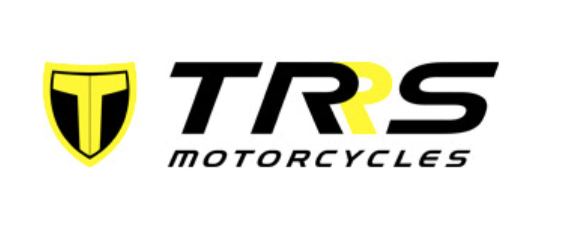 In a complicated weekend for TRRS riders, Adam Raga (TrialGP) and Jamie Galloway (Trial3) have reached the podium.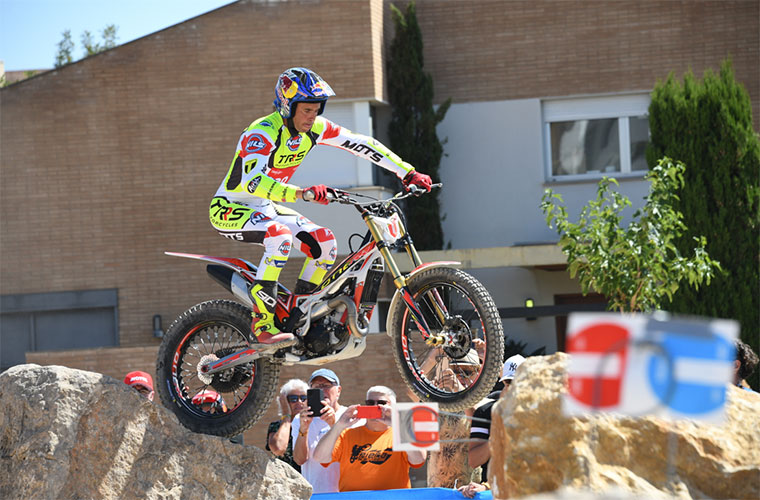 The 2022 Trial World Championship kicked off with the celebration of the GP of Spain in L'Hospitalet de L'Infant (Tarragona). With two days of competition, this first event tested the technique and physical condition of the riders, as in addition to the great heat, the sections were especially selective.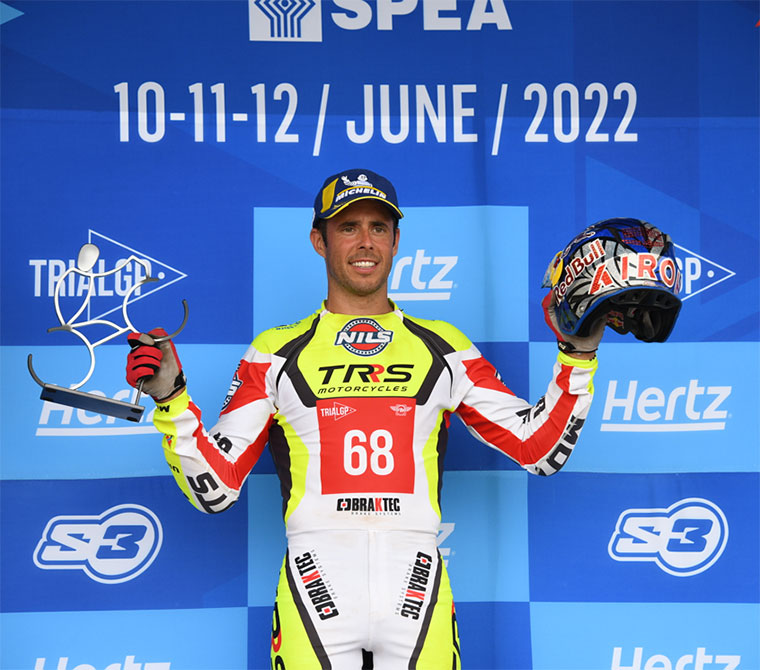 On Saturday Adam Raga finished in fifth position, in a race where he did not find the desired pace and a series of mistakes, adding a time penalty after the first lap, prevented our rider from fighting for the podium positions. On Sunday, the second day of the race, the sensations improved progressively and finished in a positive third position that allows him to add some important points for the overall standings.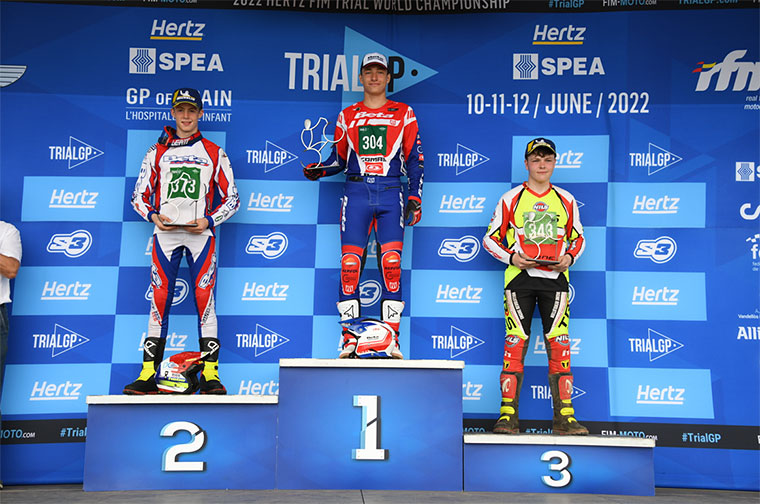 In Trial2, the best representative of TRRS was Jarand Gunvaldsen on Saturday (15th) and Mats Nilsen (18th) on Sunday.
In the Trial3 category we celebrate the podium of the British rider Jamie Galloway on the second day of the race, which added to the fourth place of the first day, allows him to place third in the overall standings.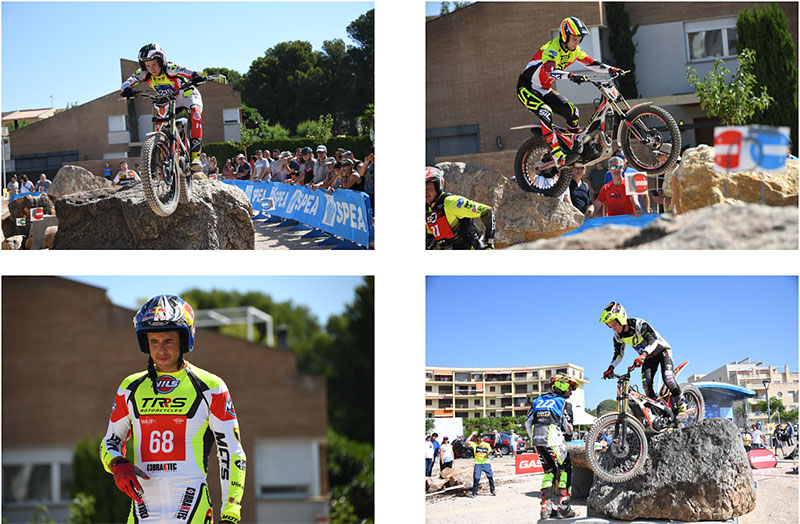 Now, without rest, the riders are preparing to face the GP of Andorra next weekend, June 18 and 19.
Adam Raga: P5 & P3 race – P3 championship

"During the weekend I didn't find the best feeling on the bike, although on Sunday we made a good progression in the race and I completed the second lap satisfied with my riding. The motivation is maximum and now we travel to Andorra with the goal of being as high as possible, because historically it is a country where I have achieved several victories in recent years."