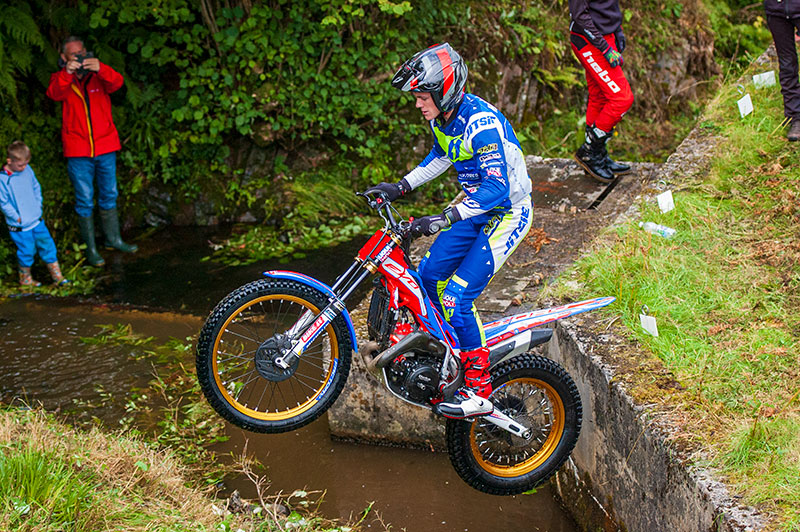 Saturday 17th of september saw the first round of the Ulster trials championship – The Bann Cup, where Banbridge and District motorcycle club ensured that everyone got wet – despite the weather.
Round one was ten technical sections traversing up a river at the foot of Slieve Croob, testing the riders with varying levels of grip over the rocks and occasional concrete structures and waterfalls.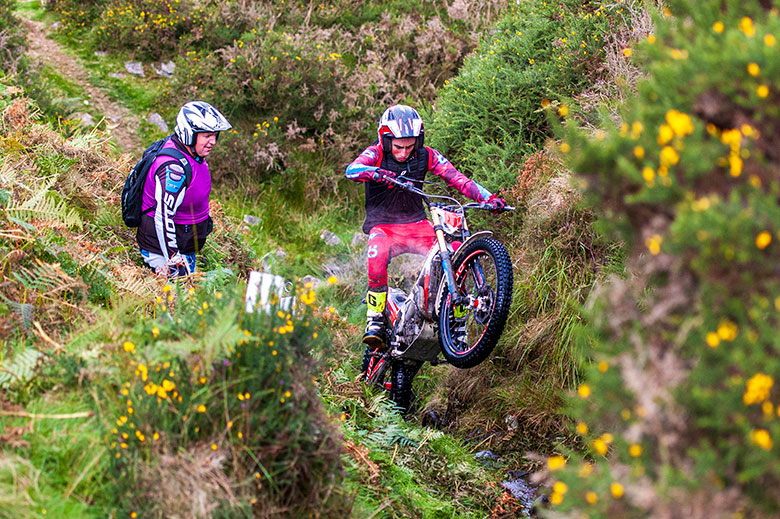 Among the 70 plus riders, Team Smyth were looking to improve on last year's standings. With Dylan Smith (reigning youth A champion) making the step into the expert class and gaining his own personal minder for the day, he made an excellent showing in his first competitive trial in this class securing 8th in with 35 points lost providing him a solid benchmark to improve on.
Dylan's sister Shannon 'pixie' Smyth (reigning youth B champion) is looking to hold on to her title for another year, with her dad (and ex Team Ireland rider) Barry Smyth stepping in as her minder and adviser keeping her on the right lines where necessary.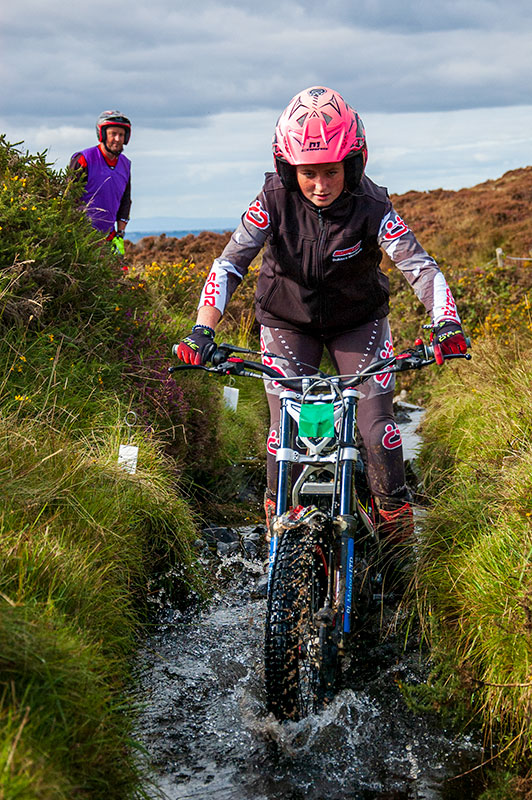 Pixie also made another excellent start to the championship securing 2nd in class with 22 points lost behind 1st place Mason Crawford 16 points lost.
Meanwhile mum Laura Smyth was one of the few riders to clean the section 4 waterfall, as she rode clean past it!
Laura competes in the sportsman class (who were not contesting section 4) posted 23rd in class with 43 points lost.
While the Smith family are certainly on the way up and worth watching,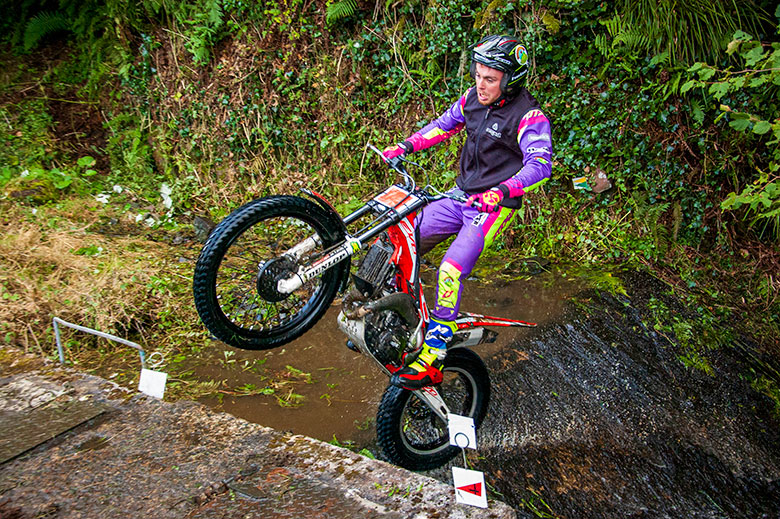 It was however brothers Josh and Jake hanlon that took the win in the elite and expert classes respectively.
Josh showed impressive form to fend off Andy Perry by only one point in the elite class losing 10 points to Perry's 11, though not far behind Stuart McClurg who posted 3rd with 15 points lost – a great battle that will be worth watching over the course of the Ulster Championship.
Jake had a superb day in the expert class losing only 2 points to take the win over cousin Stuart Hanlon who scored a solid 2nd with 8 points lost.
Josh and Jake's father Phillip Hanlon also recorded a solid 3rd with 14 points lost in the Semi-expert class behind 1st place Aaron Smyth with 7 points lost and 2nd place Neal Perry with 10 points lost.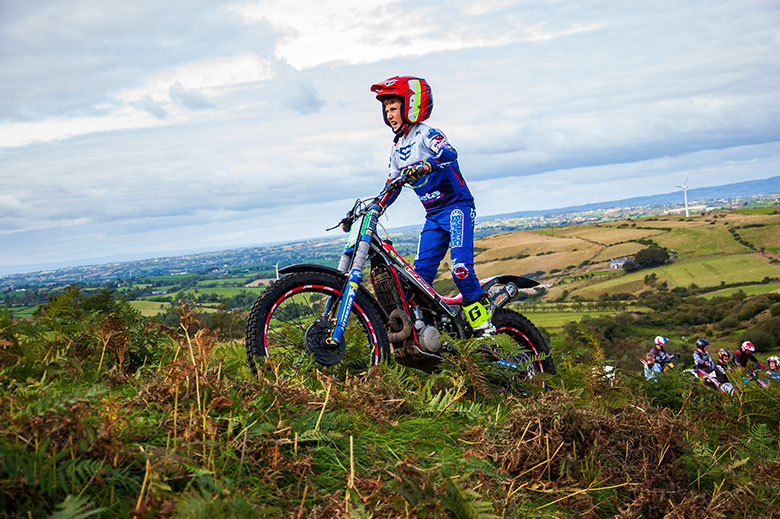 With only 5 entrants over the two classic classes it was a small showing but fought equally as hard. Kyle Turner and Andy Ellis battled tooth and nail until the very end,
But alas it was Turner who took the win in the Clubman Classic class while 3rd man James Chambers gave up towards the end to go and Observe instead.
Lou Blackwood won the Sportsman Classic class from Thomas Crothers.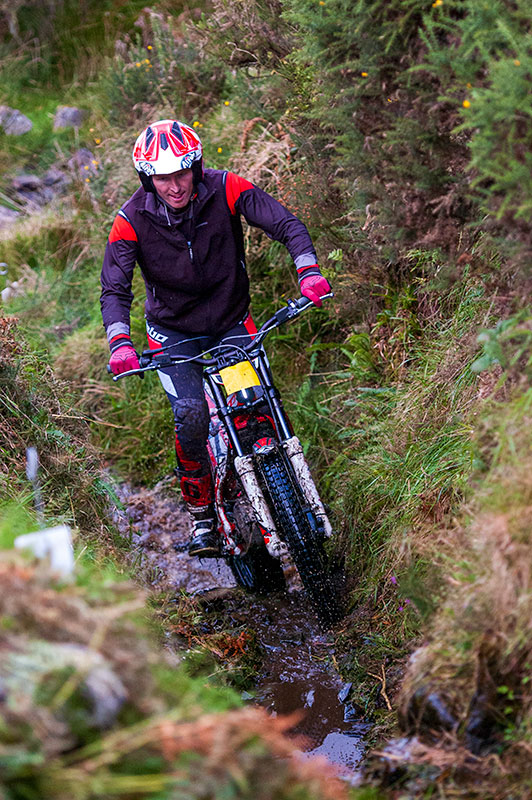 Round 2 of the championship will be in three weeks time on saturday 8th October run by the Temple motorcycle club, where our competitors will sign on again for another day battling it out for the chance to be, or remain, Ulster Champions.
Words and photos by Morris Haggerty