Lampkin proved yet again why he is the undisputed king of the SSDT. With an outstanding performance, the fourty-six-year-old Yorkshireman brought Vertigo its 5th win at the event while extending his personal record to 13 victories.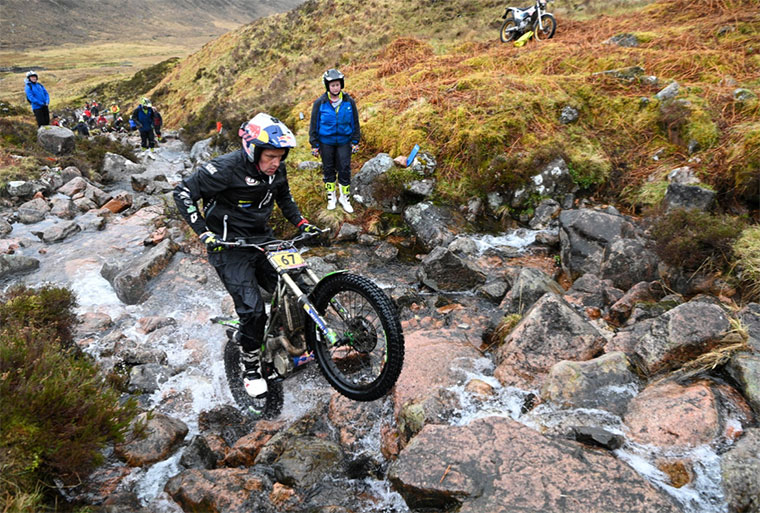 Vertigo and Dougie Lampkin continue to make history at the Scottish Six Days Trial (SSDT), the most challenging and demanding event in the sport. The pairing showed their great potential once again to earn Vertigo's 5th win and Dougie's 13th, which extends his already incredible winning record despite entering this year's edition not having competed in a major competition over the last two years due to the pandemic.
The week saw an intense battle for the win since day 1 between several riders. It wasn't until Wednesday that Lampkin could move to the outright lead, however, two marks lost on Thursday meant Dougie was back to second place entering the 5th day of competition, which eventually brought him back the yellow leader board after delivering another solid performance. With just two marks ahead of the rest of the field, and the last 30 sections still featuring many challenges that could compromise not only his chances of winning, but also a Top 3 result, Lampkin put in a masterclass of mental strength and how to deal with pressure on the 6th and final day of competition to remain feet-up to clinch a well-deserved victory.
Lampkin ended up with 8 marks, 6 less than second place finisher and 7 below third. This was the 5th win for Vertigo at the SSDT after the ones from 2015, 2016, 2017 and 2018, which confirms the reliability, competitiveness and great evolution of their models over the years together with brand's ambassador Dougie Lampkin.