Vertigo is pleased to announce a two-year contract extension with his lead rider Jaime Busto, who will continue to ride for the brand in the TrialGP, X-Trial and Spanish Championships through to 2023.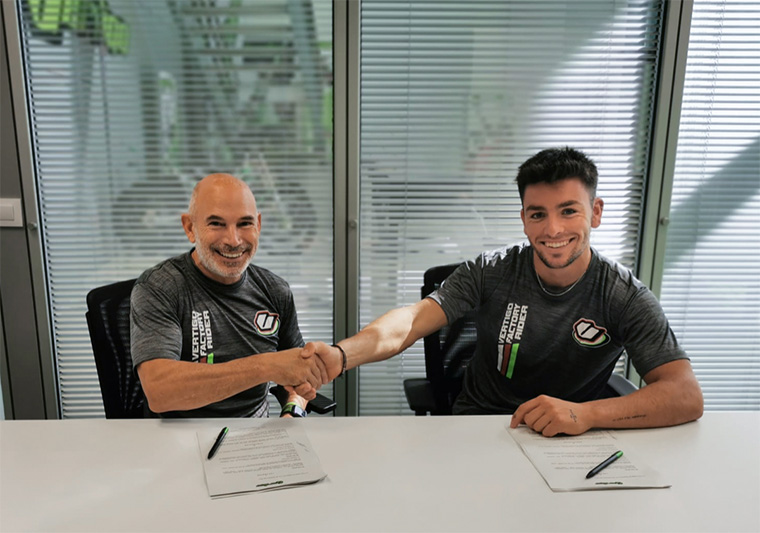 The deal clearly reflects Vertigo's confidence on the Spanish ace, who is considered the centre of the brand's racing project and the rider to lead the new generation of title contenders that will fight for the World Championship in the upcoming seasons. Proof of that potential are the 5 consecutive podiums Busto recorded throughout the second half of the 2021 TrialGP season and his 3rd position in the Championship.
Since he joined the team in the middle of the 2019 campaign, Busto has consolidated the brand within the elite of the international competition by clinching Vertigo's outdoors historic best results, including 10 podiums and always finishing the Championship within the Top 4. In the National Series, Busto has 4 victories to his name and managed to get 2nd in the 2019 season despite swinging his leg over the Vertigo right in the middle of the year. With two rounds remaining he now leads the Championship, and switching from the R3 to the 2022 Nitro, Vertigo expects he can add more success to the list before the year ends and beyond by setting even higher goals for 2022.
Jaime Busto, Vertigo Factory rider: "I'm really happy to have signed with Vertigo for another two years. Since I arrived to the team in 2019 the evolution has been great, we have a really competitive bike and my relationship with all the team members is simply fantastic. I hope to return all the trust they place on me with the results we are all looking for."
Manel Jané, CEO Vertigo Motors: "We are really proud to announce the agreement with Jaime Busto to continue working together through to 2023. Busto is undoubtably one of the world's best, and with him, we ensure our racing project continues to grow while having a rider capable of fighting for more and greater achievements in the coming years".