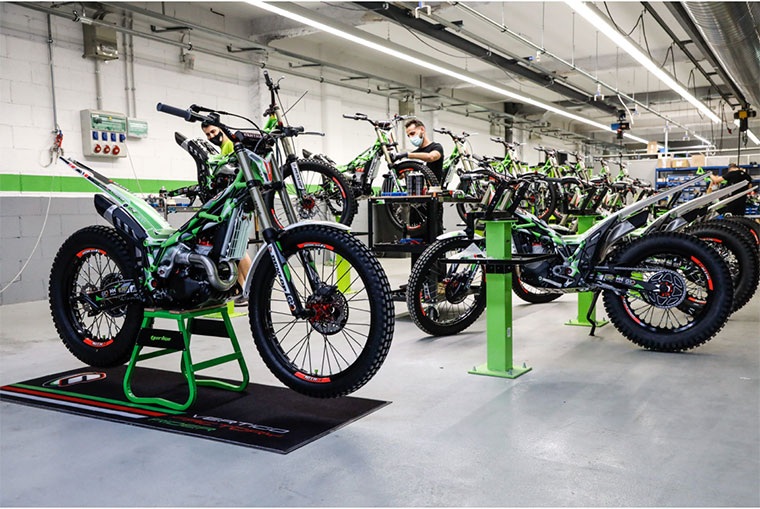 Vertigo can boast of having the most desired trials bike currently on the market. The Nitro model is a complete success. For the first time in history, a Vertigo model leads the sales ranks in the world's main markets.

The great demand of the NITRO has overtaken the initial manufacturing forecast of 600 units and therefore Vertigo has launched a plan to increase production and cope with new orders. To this end, the facilities have been expanded and the number of staff has been increased, with the complicity and support of their suppliers.

These figures are highly commendable and reflect the rise of Vertigo as a reference brand in the trials sector. The quality of its components, its high performance bikes and innovative solutions have contributed to extraordinary sales figures.

The NITRO is already the best-selling model in the history of the brand. After yet another successful edition of the Titanum R, new versions will soon be released: Jaime Busto Replica, Dougie Lampkin Replica and MiniNitro. Thus, in 2022 Vertigo expects to triple the production it had before the pandemic.

Vertigo reinforces its commitment to the future as a leading brand in technology, design and innovation in the trials world.